The August Issue of HealthCare Business News Magazine
Features and Industry Sector Reports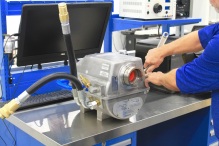 The advantages of third-party service in a COVID-19 world
The coronavirus pandemic has made the cost-saving benefits of an independent service organization clearer than ever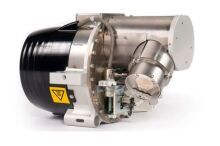 Scanning the CT tube technology and service marketplace
Like all X-ray equipment, your CT scanner is useless without the right tube
Are you prepared for a major medical equipment moving job?
Installing and de-installing capital equipment is a collaborative operation, here's how your facility can get prepared
How the coronavirus has impacted OEM service
Nobody knows your equipment as well as the manufacturer, get to know the latest offers and trends shaping OEM maintenance contracts
Columns

The case for CMGs as opposed to employing physicians directly
Understanding the benefits of contract management groups in healthcare settings

Future of medical equipment maintenance
Insights from Rick Joslin, senior advisor of healthcare strategy at Accruent
Q&A with Dr. Ed Sabanegh, president of the main campus and regional hospital system, Cleveland Clinic
How a military background provided effective healthcare leadership skills
HTM chem tales: Cleaning and disinfecting
Is your in-house service team properly disinfecting equipment?

An Rx for laughter
The easily-overlooked importance of humor in healthcare

Changing hospital work practices — alert for construction workers
Infection control practices in the COVID-19 era

What does it mean to create a culture of change in healthcare?
Q&A with Tracy Means, director of regional operations, north market, for Henry Ford Health System

Will supply chain establish a new normal?
Insights from Stanford Health Care on planning for an uncertain future

A dose of prevention for reducing radiation exposure
Tips for safety in the interventional suite

COVID-19 and a BMET's right to repair
The ongoing pandemic highlights the importance of empowering in-house service teams

It is time for a revolution in healthcare supply chain management
COVID-19 exposed supply chain weaknesses and the enormous amount of medical waste that's created