From the August 2020 issue of HealthCare Business News magazine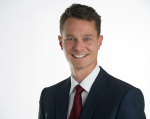 Conclusion
Medical device reprocessing is not a silver bullet that will control all healthcare spending, but reprocessing is a powerful example of an immediate solution to reduce costs, promote a more resilient supply chain and reduce environmental waste. Reprocessors are eager to move forward with our healthcare partners to build a more holistic view of medical technology utilization, shifting from viewing single-use devices as disposables to renewable assets.
About the author: Daniel J. Vukelich, Esq., is the president of the Association of Medical Device Reprocessors, or AMDR. AMDR represents single-use medical device reprocessing companies. Reprocessors are regulated as device manufacturers, ensuring all products are safe and effective. AMDR's mission includes promoting reprocessing a cost saving and environmental solution for hospitals.

Numed, a well established company in business since 1975 provides a wide range of service options including time & material service, PM only contracts, full service contracts, labor only contracts & system relocation. Call 800 96 Numed for more info.

Back to HCB News