par
John R. Fischer
, Senior Reporter | August 05, 2019
From the August 2019 issue of HealthCare Business News magazine
Training for in-house teams roots out the threat of inadequate maintenance and repairs, and ensures services are performed at the highest quality, according to Dennis Durmis, SVP and head of Americas region at Bayer Radiology.
"While there are many highly-trained, in-house teams and reputable third-party companies, there is still a lack of consistent standards," he said. "The gaps in accountability across the industry ultimately leave patients and providers vulnerable."

Numed, a well established company in business since 1975 provides a wide range of service options including time & material service, PM only contracts, full service contracts, labor only contracts & system relocation. Call 800 96 Numed for more info.

Aside from training, a good service contract should account for consequences of failure, speed of time, life cycles of devices, basic uptime needs, criticality of order, internal in-house staff support, and a plethora of other variables. Cost is a notable one, as manufacturers must be able to not just plan and tailor services to fit with a provider's budget but work with them to understand which capabilities are worth the cost and which are not.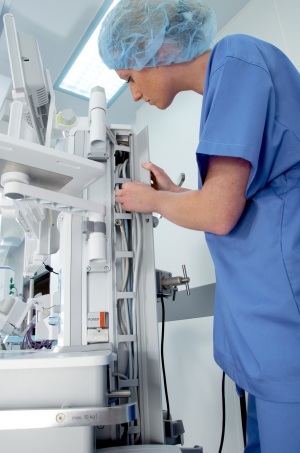 "Ultimately, a customer's perception of a good service contract is based upon the return on investment it delivers," said Jatin Thakkar, director of Carestream's global service and sales support. "Cost, product performance and reliability are key influencers of customer satisfaction."
Planning for the end of equipment life
Eventually, all medical devices must eventually be put out to pasture. But with shrinking margins and a shift from fee-for-service to value-based care, replacing equipment is impossible for many providers, who instead are working to conserve the life of their existing equipment for as long as possible.
Keeping an outdated system running smoothly and safely is also costly, and requires having access to necessary components, according to Dave Karchner, senior director of marketing, operating room, service and government solutions at Draeger.
"The challenge with equipment reaching its end of life is not typically the labor, which an OEM or ISO can support," he said. "It's instead a question of cost and the availability of parts."
Generally speaking, most OEMs will typically support older equipment for 7-10 years after discontinuation. For providers who are looking to keep equipment from various vendors functioning for long periods of time, partnering with an OEM that has a multi-vendor service department may be a desirable option.