From the April 2019 issue of HealthCare Business News magazine
Cardiac Ultrasound service agreements also depend on the performance level and configuration of the system covered. Accidental coverage of transducers, particularly TEE transducers, can greatly affect the service contract pricing. Full service agreements are the most frequently purchased contracts. These contracts limit the downtime percentage; in some facilities a system that is down can be critical. From a cost-efficiency standpoint, biomedical engineering (BME) first-call agreements are the most practical for large facilities that have multiple systems installed and appropriately trained BME staff. BME coverage contacts can also be supplemented with transducer-only contracts.
Placing a limit on the number of transducers replaced due to accidental damage per year, or pooling transducers, can greatly reduce the cost of these contracts. However, this entails a greater risk being assumed by the facility. Transducer-only contracts have been seen quoted up to 25% of the cost of a new transducer. Bundling multiple pieces of equipment into a single agreement can also significantly lower the cost of coverage.

Numed, a well established company in business since 1975 provides a wide range of service options including time & material service, PM only contracts, full service contracts, labor only contracts & system relocation. Call 800 96 Numed for more info.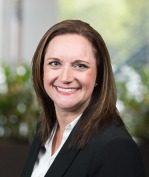 When purchasing new cardiac ultrasound equipment, we recommend using a team approach to assist in the process. You will want to review the system configuration requirements for your facility, whether you will need multiple systems, how many transducers you will need, and whether you will want to negotiate biomedical training at the point of sale.
About the author: Sabrina Newell MS, RCS, is a senior clinical analyst with MD Buyline.
Back to HCB News