By Sabrina Newell

The global cardiac ultrasound equipment market is projected to show a CAGR of over 5% during the forecast period of 2018-2026. The market drivers for this increase can be attributed to higher incidence of cardiovascular disease, the higher cost of healthcare procedures, technological advancements, and the increase in request for minimally-invasive procedures.
Cardiac ultrasound equipment uses high-frequency sound waves to produce diagnostic images of the heart and surrounding vessels. This technology is typically the initial imaging modality used as an alternative to ionizing radiation modalities.
Many ultrasound equipment vendors have launched new systems with advanced imaging applications. These advanced imaging systems provide better image quality than previous models, thereby increasing the efficiency of the exam and usefulness of the images. With a lower price point than CT and MRI systems, ultrasound equipment is a more cost-effective way to obtain diagnostic data, and can subsequently reduce healthcare costs.
In general, pricing for these systems depends heavily on the desired applications and configuration. MD Buyline/TractManager tracks cardiovascular ultrasound systems by performance level.
•
Premium level
systems include the most advanced imaging applications such as 3D/4D imaging, as well as advanced workflow and functionality software. These systems are typically configured for 2D transthoracic (TEE) imaging, as well as transesophageal (TEE) and intracardiac (ICE) procedures. Due to the higher price point, these systems are typically purchased by high-volume and research facilities.
Premium level systems have an average purchase price of $140,000 - $210,000. (Note that all prices have been adjusted to exclude special deals, outliers, and unique circumstances.)
•
Performance level
systems are high-level systems designed with the same performance level as the premium systems, without the advanced imaging applications and software. These systems are used in high-volume facilities.
Average purchase price of $90,000 - $120,000.
•
Economy level
systems are geared to more price-sensitive users. These systems have limited applications and are intended for everyday use.
Average purchase price of $80,000 - $90,000.
•
Compact/Portable
systems are hand-held systems used for point-of-care testing. Many of these systems can be configured to include premium-level software.
Compact/Portable systems have a larger range of average purchase pricing due to different performance levels within the compact systems. These systems range from $30,000 to $90,000.
Cardiac Ultrasound service agreements also depend on the performance level and configuration of the system covered. Accidental coverage of transducers, particularly TEE transducers, can greatly affect the service contract pricing. Full service agreements are the most frequently purchased contracts. These contracts limit the downtime percentage; in some facilities a system that is down can be critical. From a cost-efficiency standpoint, biomedical engineering (BME) first-call agreements are the most practical for large facilities that have multiple systems installed and appropriately trained BME staff. BME coverage contacts can also be supplemented with transducer-only contracts.
Placing a limit on the number of transducers replaced due to accidental damage per year, or pooling transducers, can greatly reduce the cost of these contracts. However, this entails a greater risk being assumed by the facility. Transducer-only contracts have been seen quoted up to 25% of the cost of a new transducer. Bundling multiple pieces of equipment into a single agreement can also significantly lower the cost of coverage.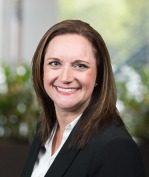 When purchasing new cardiac ultrasound equipment, we recommend using a team approach to assist in the process. You will want to review the system configuration requirements for your facility, whether you will need multiple systems, how many transducers you will need, and whether you will want to negotiate biomedical training at the point of sale.
About the author: Sabrina Newell MS, RCS, is a senior clinical analyst with MD Buyline.