par
Diana Bradley
, Staff Writer | November 30, 2011
Dr. Herbert Kressel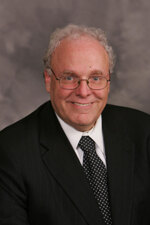 Winner Kressel led the way with bringing MR imaging into radiology practice over 25 years ago; he holds a U.S. patent for the externally movable intracavity probe fir MR imaging and spectroscopy.
"RSNA has served as a beacon of scientific and educational excellence over the many years of my professional career," Kressel said in a statement. " I am honored to receive the RSNA Gold Medal in recognition of my contributions."

Numed, a well established company in business since 1975 provides a wide range of service options including time & material service, PM only contracts, full service contracts, labor only contracts & system relocation. Call 800 96 Numed for more info.

Before his current roles st Beth Israel Hospital and Harvard in 1993, Kressel was chief of the MR imaging section of the Hospital of the University of Pennsylvania's Department of Radiology; and chief medical officer, president and CEO of Beth Israel Deaconess Medical Center. He is currently using his skills to take the journal Radiology into the online age of the 21st century.
RSNA's Gold Medals have been awarded annually since 1919.
Back to HCB News