From the June 2021 issue of HealthCare Business News magazine
4. Is your education and training program aligned with your improvement plan? Are your policies and procedures written in simple language that makes it very clear what the frontline is supposed to do? Are they easily accessible when needed?
5. Do you invest heavily in leadership development and hardwiring the improvement skills leaders need to successfully implement change? Do your leaders understand human factors and their effect on sustainment of the change?
If the answer to any of these questions is "no," then your organization has an opportunity to become more highly reliable.
Becoming highly reliable
The journey to high reliability requires a significant shift in organizational culture but that doesn't mean that it has to be expensive or complex. It also requires significant commitment by the executive team and governing body. Becoming highly reliable will not succeed without their buy-in, continuous reinforcement, and modeling of behavior. Some organizations choose to hire consultants to help them through this process, but many cannot afford to. The good news is that with strong leadership you can begin this work on your own:
1. Create awareness about patient safety across the organization. Most clinicians and administrators are so focused on their own practice that they do not see how fragmentation across the continuum of care leads to safety breakdowns. Talk about safety at every opportunity and help everyone understand the "why".
2. Train leaders and staff in improvement science. Involve your safety, quality and education departments to create fun, interactive activities that reinforce improvement concepts.
3. Model the behavior you want to see. Be transparent, open and honest with your teams. Admit when you make mistakes and avoid blaming individuals for making mistakes.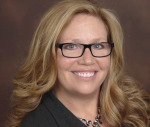 There are several excellent, free resources available online that can help organizations create more highly reliable systems and processes. While not an easy journey, it is an imperative one that leads to significant savings in both lives and dollars.
About the author: Donna Prosser, DNP, RN, NE-BC, FACHE, BCPA, is the chief clinical officer at the Patient Safety Movement Foundation.
Back to HCB News