"While having received funding from the government helps to reduce initial facility capital outlay costs, it alone does not determine the ability to compete in the market," said Wagner. "Eden feels the projected investment required to come to market and the type of facility operation will provide the company with a strong, low-cost manufacturer competitive position."
The establishment of the reactor is expected to especially benefit the U.S., which represents more than half of the global use of Mo-99, but lacks a domestic supplier and no readily available alternative for molecular imaging. Among the companies vying to become the first are NorthStar Medical Radioisotopes, Shine Medical Technologies, Northwest Medical Isotopes and Niowave. All four recently
began negotiations
with the Department of Energy for potential new cooperative agreement awards.
Story Continues Below Advertisement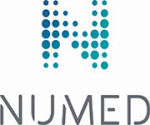 Numed, a well established company in business since 1975 provides a wide range of service options including time & material service, PM only contracts, full service contracts, labor only contracts & system relocation. Call 800 96 Numed for more info.

"Mo-99 is such a critical tool in healthcare. Doctors count on it every day," U.S. Secretary of Energy Rick Perry said in a statement at the time, adding, "this industry outreach helps to develop a reliable domestic supply of a vital medical isotope, reduce dependence on foreign imports, and bring new opportunity to the heartland."
In addition to creating another source for Mo-99 production, the construction of the reactor will bring approximately 100 jobs to New Mexico.
Eden expects to be commercially operational within four years.
Back to HCB News