From the May 2019 issue of HealthCare Business News magazine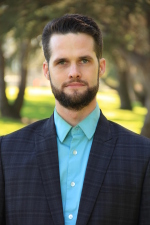 Telemetry is the hospital's biggest blocked artery, pulsing with patients and beeping monitors. The consequences of tele-overuse are manifold, including ED congestion, nurse burnout, and a steep financial toll. To reduce this overuse, med-surg must regain physician trust and improve monitoring, while reducing nurse burdens. Smart monitors present an ideal solution, mitigating med-surg inefficiencies by generating predictive trends and offering critical vitals data. If hospitals don't proactively invest in renewing clinical faith, they put their survival at risk – much like Bookshop Number Two.
About the author: Michael Maylahn is the president and founder of Stasis Labs.
Back to HCB News

Numed, a well established company in business since 1975 provides a wide range of service options including time & material service, PM only contracts, full service contracts, labor only contracts & system relocation. Call 800 96 Numed for more info.