par
John W. Mitchell
, Senior Correspondent | March 11, 2019
From the March 2019 issue of HealthCare Business News magazine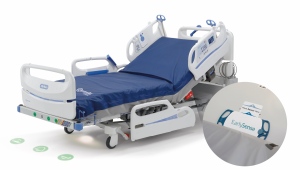 Johnson, with Hill-Rom also acknowledged the importance of being sensitive to cost. Hospitals are looking to do business with fewer, bigger players as a way of getting the best technology at a manageable cost.
"They are looking not only at the cost of capital but also at the potential to avoid future costs due to patient complications down the road from not having the right technology," he said. "From our vantage point, the hospital bed becomes an even more powerful caregiving tool for hospitals."
Back to HCB News

Midwest Hand Surgery Auction Closing 5/26 at 8PM. Hologic Fluoroscan Insight-FD Mini C-Arm, Nuvo Dual-Lamp Surgical Lighting System W/Control Panel, Ritter M11 Ultraclave Automatic Sterilizer & More! 2 Day Women's Treatment Center Auction Coming Soon!