Japan's plan to effectively use technologies including big data and artificial intelligence (AI) to revolutionize the country's healthcare system could soon be an exemplar for other countries, says GlobalData, a leading data and analytics company.
Japan had earmarked healthcare as one of the priority sectors and began overhauling it in 2016 under 'Japan Revitalization Strategy 2016 – Towards the Fourth Industrialization'. As part of the strategy, providing diagnosis support and innovative new drugs and medical devices by using big data; providing personalized healthcare services using Internet of Things (IoT); and improving the quality and productivity of nursing care by using technologies such as robots and sensors were identified as the three focus areas.
Prashant Khadayate, Pharma Analyst at GlobalData, says: "Japan has always been a frontrunner in the usage of technology. There are pressing issues within Japan's economy such as economic slowdown, rising healthcare expenditure and the aging population, which are going to affect the country's growth in the coming decade or so. Therefore, the focus on technology is the need of the hour. Effective use of technologies including big data can bring revolutionary changes by improving operational efficiency at various stages of healthcare delivery while reducing cost and benefitting patients".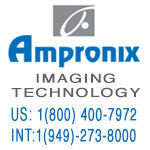 Special-Pricing Available on Medical Displays, Patient Monitors, Recorders, Printers, Media, Ultrasound Machines, and Cameras.This includes Top Brands such as SONY, BARCO, NDS, NEC, LG, EDAN, EIZO, ELO, FSN, PANASONIC, MITSUBISHI, OLYMPUS, & WIDE.

The Japanese government has initiated various steps to revamp the country's healthcare system. Recently, they implemented Jisedai Iryo-kiban Ho (next-generation medical infrastructure law) to allow medical big data to be used anonymously for research related to diseases and development of newer drugs.
Under this law, data privacy has been given utmost importance, be it for collection or sharing. The data sharing aspect is critical as some concerns were raised in the UK where healthcare data of up to 1.6 million patients were shared with Google, including access to sensitive data.
Moreover, Japan has completed Medical Information Database Network (MID-NET) Project to establish a new medical information database network for use in safety assessment by the Ministry of Health, Labor, and Welfare (MHLW) and the Pharmaceuticals and Medical Devices Agency (PMDA). The approach would be based on pharmaco-epidemiological methods using real-world data.
MID-NET database captures medical information including laboratory test results, claim data and prospective payment data for four million acute in-patients. This database is currently operational and will further help in improving the drug development process and reducing the time for approval of both drugs and medical devices in Japan.