par
Lisa Chamoff
, Contributing Reporter | October 15, 2018
From the October 2018 issue of HealthCare Business News magazine
Earlier in 2018, Xoran debuted what it calls "Ace Mode" on its MiniCAT IQ sinus and temporal bone scanner used in the doctor's office. When MiniCAT is in ACE Mode, it uses patient-specific data obtained during the pre-scan setup to automatically present a patient profile that helps the clinician select the just-right patient CT scan.

Numed, a well established company in business since 1975 provides a wide range of service options including time & material service, PM only contracts, full service contracts, labor only contracts & system relocation. Call 800 96 Numed for more info.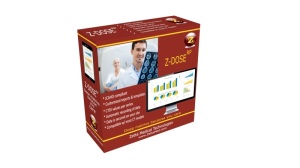 Zetta Medical Technologies
In July 2017, Zetta Medical Technologies, a third-party service provider that also develops CT software, released Z-DOSE RP, a dose reporting platform. The software connects with the ACR dose registry and also allows facilities to track dose data by study type over multiple scanners and locations.
"A lot of the legacy systems don't have those capabilities," said Mike Ghazal, the chief executive officer of Zetta Medical Technologies. "Even the new scanners will generate a structured report, but don't generate a dose report for the director of radiology to view and track data. Ours is more of a dashboard comparison to analyze dose data over time using multiple criteria. In addition to CTDi and DLP values, it also includes comparisons by exam type, scanner type, referring physician, etc."
The product is designed for large university hospitals and imaging centers, and is designed to work with the scanners from the major manufacturers, including Canon, GE, Philips and Siemens.
"Once they see the reports, they don't want to go back to not using it," Ghazal said. "They like the ability to see all this data and have it at their fingertips."
The company has designed custom templates for its customers to allow them to view more data to their own specifications.
"Every place has its own set of protocols," Ghazal said.
Back to HCB News