Dr. Ira Jacobson NYU Langone Health hires new director of hepatology within the Division of Gastroenterology.
Medica to acquire Mayo Clinic Health Solutions May improve access for patients with complex conditions
Study proposes health care model for rural communities Emergency departments should connect patients to primary care doctors
Siemens Healthineers collaborates with Houston Methodist Hospital Will provide advanced angio, MR, CT, molecular imaging and ultrasound technology
Dotty Bollinger Former CEO of Integrity Healthcare Advisors named managing partner for Healthcare Strategy at GPB Capital
J. Michael Bruff Varian announces new VP of Investor Relations
Did a small Missouri hospital haul in $90 million in 'questionable' bills? Auditor describes facility as 'shell organization' for labs across the country
Mike Imagawa The Cortec Group, Inc. names managing director, SE Asia
Intuitive Surgical enters licensing agreement with JustRight Surgical Merging laparoscopic tools with robotic surgery
Improving radiology through feedback and metrics Imaging professionals need to be heard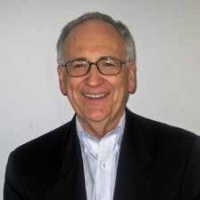 AAMI timeline of events leading up to 50th anniversary
May 28, 2017
From the May 2017 issue of DOTmed HealthCare Business News magazine
In the 50-plus years that AAMI has been in existence, the organization has had but three presidents and CEOs.
This steady stewardship accounts for, in many ways, the progress and growth the organization has achieved to help health care technology management professionals become an integral part of the health delivery system. The following are some of the many achievements and milestones AAMI has been proud to be a part of.
1967 — AAMI, which had been created by Robert D. Hall and Robert J. Allen — who were in the advertising business and worked for high-tech companies in the Boston area — underwent an organizational shake-up, setting it on a path to become the association it is today.


1969 — Mike Miller was hired as AAMI's first executive director.


1969 — AAMI held "A National Conference on Medical Devices," supported by funding from the National Institutes of Health.


1970 — AAMI presented its electrical safety exhibit, "Seven Steps to Electrical Safety," for the first time at the 1970 annual meeting of the American College of Cardiology in New Orleans.



Story Continues Below Advertisement

Accelerate your ROI with our Black Diamond Certified refurbished systems. One year warranty - ISO 13485 Certified - FDA registered - Over 65k parts in inventory



1971 — The BMET certification exam was developed by Lt. Col. Burt Dodson and given for the first time in the fall. AAMI also appointed its first Board of Examiners.


1972 — The title of certified biomedical equipment technician (CBET) was awarded for the first time to Herman D. Hubbard of Fitzsimons Army Hospital in Aurora, Colo.


1972 — AAMI and the FDA hosted the National Conference on Medical Devices. This was the first AAMI/FDA conference on medical device regulation.


1973 — The AAMI Board of Directors approved the development of a clinical engineering certification program.


1974 — The AAMI Sterilization Standards Committee was founded, and Robert Ernst and Carl W. Bruch were selected as co-chairs.


1976 — The FDA was given the authority to regulate medical devices on May 28.


1977 — AAMI was accredited by ANSI as a National Standards Organization.


1978 — AAMI published its first ANSI-recognized American National Standard for safe current limits for electromedical apparatus.


1980 — AAMI published its first sterilization recommended practice.


1982 — The first AAMI Regional Meeting, later renamed the Mid-Year Meeting, was held in Philadelphia.


1983 — The AAMI Certification Commission and the American Board of Clinical Engineering merged to create the International Certification Commission (ICC) for Clinical Engineering and Biomedical Technology.



| | | | |
| --- | --- | --- | --- |
| | Pages: 1 - 2 - 3 | >> | |
You Must Be Logged In To Post A Comment
Register
Registration is Free and Easy.
Enjoy the benefits of The World's Leading New & Used Medical Equipment Marketplace.
Register Now!