From the April 2014 issue of HealthCare Business News magazine
All OsiriX PRO workstations offer excellent image-loading times and intuitive-user interfaces. Increasing their capability is companion product aycan mobile, the FDA-cleared iPad App for Teleradiology, which is designed for easy, fast, and secure viewing and transfer of DICOM images with an iPad. OsiriX PRO is a 64-bit fast, Mac-based, vendor-neutral, highly functional advanced image-processing tool and DICOM PACS workstation for conventional, multi-slice and other image reading. Based on the open source project OsiriX, aycan's version is turnkey with FDA 510(k) clearance, CE Marking, and full integration service and customer support.

Quest Imaging Solutions provides all major brands of surgical c-arms (new and refurbished) and carries a large inventory for purchase or rent. With over 20 years in the medical equipment business we can help you fulfill your equipment needs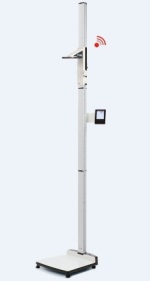 Wireless connection between vital signs monitors scales and measuring devices
Welch Allyn announced it has partnered with seca to enable wireless automated interface between the Welch Allyn Connex Vital Signs Monitor (VSM) and seca scales and measuring devices with the seca 360° system.
The two devices communicate wirelessly through a seca adapter that plugs into the Welch Allyn Connex VSM. They can be up to 98 feet apart, depending upon office configuration.
Under the agreement, seca scales and measuring devices with the seca 360° system include digital column scales, measuring stations, pediatric scales, multifunctional wheelchair scales, bariatric scales, chair scales and seca's newest device the seca mBCA (medical Body Composition Analyzer).

Infection prevention foam
Theraworx is a breakthrough technology that offers a CAUTI prevention protocol with 5 years of trials and published white papers. CAUTI reduction ranges from 72% to 100% with the added benefit of preserving the skin's natural barrier properties, restoring moisture, and balancing pH which prohibits the invasion of pathogens.
Back to HCB News