par
Mai Hiraoka
, Media Relations Manager | July 20, 2021
From the July 2021 issue of HealthCare Business News magazine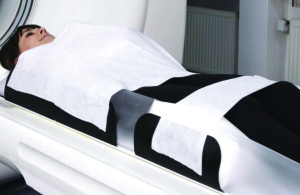 iFIX™ patient stabilization system
Beekley Corporation
Introducing iFIX™ - a patient stabilization system that conforms to patient anatomy like a second skin. Comprised of both reusable and single-use components, iFIX's versatile design allows for a variety of uses offering a head-to-toe solution for patient stabilization in multiple modalities. The comofortable iFIX Fleece stretches and fently "hugs" the contours of the patient's body for gentle, yet secure stabilization. The Fleece and other single-use components allow for increased hygiene and lower risk of cross-contamination over other methods.

Numed, a well established company in business since 1975 provides a wide range of service options including time & material service, PM only contracts, full service contracts, labor only contracts & system relocation. Call 800 96 Numed for more info.

Ideal for CT•MRI•X-Ray•Fluoroscopy.
Distributed by Beekley Coproration to customers within the United States and its territories
Back to HCB News