With the recent release of the 2021 CMS Physician Fee Schedule and the ongoing second wave of COVID-19, radiology groups across the country are facing increasing uncertainty as it relates to the market environment.
The combination of unpredictability in elective procedures and a potential decline of up to 10% in Medicare reimbursement will require radiology groups to conduct a robust strategic planning exercise. Earlier this month, Andrew Colbert, senior managing director at Ziegler, held a webinar for independent radiology group owners discussing some of the critical decisions to consider to insure both short and long-term practice success.
Click here for the webinar

Numed, a well established company in business since 1975 provides a wide range of service options including time & material service, PM only contracts, full service contracts, labor only contracts & system relocation. Call 800 96 Numed for more info.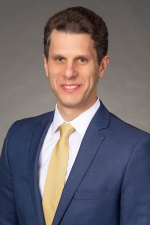 Colbert joined Ziegler in 2006 as a founding member of the Corporate Finance Healthcare practice. He has represented 21 radiology groups and MSOs on M&A transactions, and specializes in advising physician groups on strategic and financing alternatives including mergers and acquisitions, private equity transactions, joint ventures and strategic partnerships.
Radiology groups across the nation are faced with critical decisions to react to the dynamic market environment in the short-term without jeopardizing their long-term success. Pressures driving these short-term decisions include: the potential reduction in Medicare payments in 2021, the turbulence of elective procedures during the pandemic, the challenges of managing a remote workforce, and the "new normal" of consumer behavior.
Additionally, practices continue to face the longer-term pressures of growing costs of IT requirements, increased complexity of reimbursement, the consumerization of healthcare decision-making, hospital and managed care consolidations, 24/7 subspecialty requirements, and challenges in measuring and tracking clinical quality and outcomes. Before determining the right course of action, practice leaders must first establish their strategic plan and ensure there is clarity on their near- and long-term objectives.
Back to HCB News