UTICA, NY – On Saturday, June 29, 2019, Mohawk Valley Health System (MVHS) successfully launched a new, system-wide electronic health record (EHR) called Epic, which for the first time puts the two hospitals and physician practices on the same platform. Previously, MVHS used five different systems in its facilities. This is a momentous step in improving and supporting patient quality and safety and outcomes at MVHS.
"This is truly an 'Epic' moment for our health system," said Darlene Stromstad, FACHE, MVHS president/CEO. "There are many benefits of Epic, most notably improved patient safety and quality and improved efficiency of care. We are now able, in real-time, to monitor patient activity by unit and by patient, decreasing the opportunity for delays in patient care. It gives us the ability to share real-time patient information throughout the health system and with our peers to better coordinate our patients' care. That results in less testing because we can share up-to-date results. And, for those patients who wish to sign up with our patient portal, it provides them direct access to their own health record. Moving to Epic is a significant step toward transforming healthcare in our region."
Epic is the most widely-used, comprehensive health record system. It's used by the majority of U.S. News and World Report's top-ranked hospitals and medical schools who are working collaboratively every day to improve patient care, innovate healthcare delivery and achieve financial health. More than 60 percent of New Yorkers currently have a record in Epic. MVHS peers, including St. Joseph's Hospital and Upstate Medical Center in Syracuse, Bassett Healthcare Network in Cooperstown and Rochester Regional Health and University of Rochester Medical Center in Rochester are also part of the Epic community.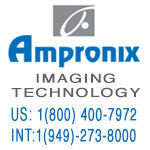 Special-Pricing Available on Medical Displays, Patient Monitors, Recorders, Printers, Media, Ultrasound Machines, and Cameras.This includes Top Brands such as SONY, BARCO, NDS, NEC, LG, EDAN, EIZO, ELO, FSN, PANASONIC, MITSUBISHI, OLYMPUS, & WIDE.

All organizations using Epic can interoperate which means they can easily exchange patient data for improved patient care.
"I'll state the obvious: St. Elizabeth Medical Center and Faxton St. Luke's Healthcare have been operating on different medical record platforms," said Stromstad. "We couldn't share real-time patient records even though patients may be seen on both campuses. The advantages are immediate."
John Lynch, MVHS vice president/chief information officer, and Paul Davidson, MD, MVHS chief medical information officer, lead the efforts for the Epic implementation.
"MVHS providers now have the ability to coordinate care more efficiently with clinicians outside of the health system, which will help close care gaps and reduce duplication," said Lynch. "Providers and clinicians are now able to see 'real-time' data and have a comprehensive view of their patients' medical records."