MEMPHIS, Tenn., July 15, 2019 /PRNewswire/ -- West Cancer Center & Research Institute has recently announced the completion of a new patient engagement program across its 13 regional locations. This platform from West's new national partner, PatientPoint, will offer an interactive way to share patient information through 3D diagrams, videos on diagnoses or procedures, and programs available at West with the ability to instantly send the information via email or text.
This new educational software is unique in the Mid-South area, especially for oncology patients. West is the only cancer center in the region offering this next level program to help patients better understand their diagnosis, treatment options and expectations during their cancer journey. Features of this new PatientPoint program include interactive touch screens in every exam room, customized to include expert-reviewed information on the patient's disease-state, learning tools to better understand a diagnosis, and information about supportive resources available at West. The program also includes the installation of waiting room screens that rotate educational materials on diagnoses, procedures and supportive resources.
Story Continues Below Advertisement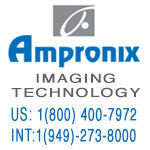 Special-Pricing Available on Medical Displays, Patient Monitors, Recorders, Printers, Media, Ultrasound Machines, and Cameras.This includes Top Brands such as SONY, BARCO, NDS, NEC, LG, EDAN, EIZO, ELO, FSN, PANASONIC, MITSUBISHI, OLYMPUS, & WIDE.

Co-founder and Chairman, Kurt Tauer, MD, FACP states "At West, we walk hand-in-hand with our patients and their families to help them manage this very scary journey. To do that well, we have to continue to be innovative and utilize new technology to better communicate and educate our patients, and this PatientPoint platform allows us to do just that." Tauer continues, "We can now pull up 3D videos and diagrams while patients and their loved ones are in the room to better explain where a tumor is or how a procedure is done. It is our obligation and responsibility to provide the most advanced care to our patients, but we also understand that knowledge is power during this time of uncertainty, and we want to be that resource."
PatientPoint programs have been proven to increase patient satisfaction and drive quality care outcomes. The screens are aimed specifically for the use of the patient. While in an exam or waiting room, patients and their families can view a video introduction of their provider, explore 3D anatomical models of the body, sign up for support groups, inquire about programs such as financial aid, chaplain services, nutrition counseling and so much more!
"At PatientPoint we have one simple goal: make every doctor-patient engagement better," said PatientPoint Chief Provider Officer and President, Chris Martini. "We're thrilled to partner with West Cancer Center & Research Institute to provide trusted, award-winning content that their providers can leverage to communicate, educate and engage patients and caregivers in the moments that matter most."