Nashua, N.H. – July 11, 2019 – iCAD, Inc. (NASDAQ: ICAD), a global medical technology leader providing innovative cancer detection and therapy solutions, today announced its advanced artificial intelligence technology and workflow solution, ProFound AI™ for 2D Mammography, received CE Mark approval. The technology is the latest addition to iCAD's deep-learning ProFound AI™ platform, joining ProFound AI™ for Digital Breast Tomosynthesis (DBT), which was CE Marked in March 2018, FDA-cleared in December 2018, and Health Canada licensed in July 2018. The technology was developed to support the detection of breast cancer through the identification of soft tissue densities and calcifications.
"Europe contains 9% of the world's population but has more than 23% of the global cancer burden, with breast cancer being the most common cancer among European women,"1,2 stated Stacey Stevens, President of iCAD. "This CE Mark further validates our ProFound AI platform as a world-class artificial intelligence solution that offers benefits to both radiologists and screening-aged women in detecting breast cancer. iCAD is committed to improving patient care worldwide and we are pleased to offer this powerful technology to a growing number of hospitals, imaging centers and women across Europe."
ProFound AI for 2D Mammography is a high-functioning, deep-learning algorithm that analyzes each mammography image and provides critical insight into each individual case, such as highlighting the most suspicious areas and assigning unique Certainty of Finding and Case Scores, which can assist radiologists in making clinical decisions and prioritizing caseloads. The ProFound AI platform is built upon the latest in deep-learning artificial intelligence and allows for continuously improved performance via ongoing software updates.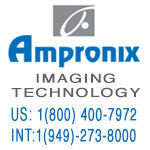 Special-Pricing Available on Medical Displays, Patient Monitors, Recorders, Printers, Media, Ultrasound Machines, and Cameras.This includes Top Brands such as SONY, BARCO, NDS, NEC, LG, EDAN, EIZO, ELO, FSN, PANASONIC, MITSUBISHI, OLYMPUS, & WIDE.

"ProFound AI for 2D Mammography has the potential to assist radiologists in their interpretation of 2D mammography images, as we have seen with ProFound AI for DBT," according to Axel Gräwingholt, MD, Radiologie am Theater, in Paderborn, Germany. "As breast cancer rates continue to rise, it is imperative for radiologists to find cancers sooner, when they may be more easily treated, with fewer callbacks and false positives, which can be inconvenient and stressful for patients."