Russia's Sergey Berzin Medical Institute and the State Development Corporation VEB.RF have announced plans to invest 7.5 billion rubles in a new proton therapy center — the second in the Institute's network. The deal was signed June 6th at the St. Petersburg International Economic Forum.
"For one and a half years of operation of our Proton Therapy Center in St. Petersburg, we have seen the effectiveness of an advanced method of treating cancer, and the high unmet need of Russian patients for this type of radiation therapy," Dr. Arkady Stolpner, chairman of the board for the Sergey Berzin Medical Institute, told Vademecum, and that a number of Central Federal District regions are at present in the running for the project.
Story Continues Below Advertisement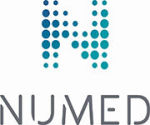 We offer full service contracts, PM contracts, rapid response, time and material,camera relocation. Nuclear medicine equipment service provider since 1975. Click or call now for more information 800 96 NUMED

The new center will make a "significant contribution" to national health, according to Nikolai Tsekhomsky, first deputy chairman and member of the board of VEB.RF.
In 2018, the first Russian proton facility, PTC St. Petersburg Center of Nuclear Medicine of the Sergey Berzin Medical Institute, began treating patients with its two-treatment room facility using Varian's ProBeam proton therapy system.
"This is a new possibility for oncology patients, especially pediatric patients,"
Stolpner told HCB News at the time
.
At present, estimates are that the initial center will recoup its investment of 7.5 billion rubles within 15–17 years.
The advent of operations at Russia's first proton therapy center represents a giant step in oncology care that extends beyond borders, according to Bill Hansen, director of marketing for Varian's particle therapy division.
"St. Petersburg is a major metropolitan location in Russia with a large population, and is a well-known destination for visitors to Russia,"
he told HCB News in 2018
. "Its location on the western coast of Russia lends itself to easy access for northern Europe."