(PresseBox) (Knittlingen, 03.06.19 ) RIWOspine GmbH, headquartered in Knittlingen, Germany, is one of the world's leading suppliers of endoscopic systems for minimally invasive surgery and interventional spinal pain therapy.
The strategic takeover of the local trading partner and the installation of an independent business unit within the Japanese Richard Wolf subsidiary will be fundamental for the expansion of business in the strategically important Japanese growth market.
"The aim of the installation of the new RIWOspine Japan team was to combine established local sales and marketing structures and optimize them in order to develop new business areas and markets profitably. Since the founding of the Richard Wolf subsidiary RIWOspine in October 2016, our spine surgery business has grown by more than thirty percent annually. We want to secure this positive development in the future through targeted investments," comments Dirk Goethel, General Manager and Authorized Officer of RIWOspine.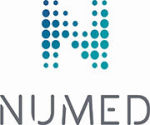 Numed, a well established company in business since 1975 provides a wide range of service options including time & material service, PM only contracts, full service contracts, labor only contracts & system relocation. Call 800 96 Numed for more info.

For more than 20 years, Richard Wolf has been developing endoscopic surgical techniques for spinal surgery in cooperation with renowned clinics. With skin incisions of less than 1 cm, herniated discs and bony stenosis of the spinal canal can be treated with high-resolution endoscopes using the so-called "keyhole technique". Surrounding anatomical structures are spared, which means that patients are quickly relieved of pain. In the meantime, such innovative surgical techniques are used in many hospitals worldwide.