CENTER VALLEY, Pa., May 20, 2019 /PRNewswire/ -- Olympus, a global technology leader in designing and delivering innovative solutions for medical and surgical procedures, among other core businesses, announced today that it is launching the Scope Pro-tech endoscopic tip protector, made possible through an exclusive distribution agreement with Meditech Endoscopy Ltd. The Scope Pro-tech endoscopic tip protector, which was 510(k) cleared by the FDA in May 2019, is a sterile, cage-like cover designed to protect the distal tip and bending rubber section of endoscopes from impact or damage while being transported and stored. The Scope Pro-tech endoscopic tip protector design allows continuous airflow and enables safe channel drying without moisture build-up.
The Scope Pro-tech endoscopic tip protector is the newest addition to a robust portfolio of products and services Olympus offers to support endoscope transport, reprocessing and storage with the goal of helping customers maintain uptime while they reduce the need for endoscope repair. Other products in the portfolio include: the ChanlDry Drying Cabinet for thoroughly drying endoscopes and external components; the Endo SafeStack Transport Carts for safely transporting endoscopes and easily differentiating between clean and dirty scopes; the Visual Reprocessing Guide for video support of scope cleaning steps; the UNIFIA endoscope documentation, workflow and asset management software platform; and annual preventative maintenance programs for capital equipment.
With flexible endoscopes playing a crucial role in the diagnosis and treatment of disorders and diseases of the more than 25 million GI endoscopies performed annually in the U.S.i, it is essential to keep every scope in good working order. When a scope goes out for repair, its absence affects staff, doctors and patients. Repairs are expensive, and downtime during the repair process means that fewer procedures can be scheduled. Ultimately, satisfaction suffers. The Scope Pro-tech endoscopic tip protector may lessen downtime and unnecessary repairs by helping avoid scope damage.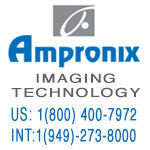 Special-Pricing Available on Medical Displays, Patient Monitors, Recorders, Printers, Media, Ultrasound Machines, and Cameras.This includes Top Brands such as SONY, BARCO, NDS, NEC, LG, EDAN, EIZO, ELO, FSN, PANASONIC, MITSUBISHI, OLYMPUS, & WIDE.

Benefits of the Scope Pro-tech endoscopic tip protector include:
Protection of the endoscope during transportation and storage to reduce risk of damage and increase equipment availability;
Is available in two sizes to fit most types of endoscope: The ProTech S (Blue) for 2.75mm to 8mm in diameter and the ProTech L (Yellow) for 8.75mm to 14.75mm in diameter;