St. Charles, MO USA — May 17, 2019 — Testing with the ESU-2400 and ESU-2400H just got easier! The new FX8 User Triggered Autosequence is now available for the ESU-2400 Series. With the FX8 Autosequence, users can save time on preventive maintenance procedures through the automated testing built into the autosequence. Simply download from our online store onto your ESU-2400/H and follow along with the autosequence steps as shown on the ESU-2400/H.
The new autosequence requires the BC20-03050 Footswitch Port Adapter. The BC20-03050 is used to adapt the footswitch port adapter to a standard four millimeter safety jack cable that comes with the standard accessory kit for BC Biomedical ESU analyzers.
Users can download the autosequence for free from BC Group's online store under the more details tab for their ESU-2400 or ESU-2400H, at BCGroupStore.com/Biomedical-BC_Biomedical_ESU-2400H.aspx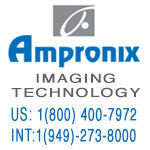 Special-Pricing Available on Medical Displays, Patient Monitors, Recorders, Printers, Media, Ultrasound Machines, and Cameras.This includes Top Brands such as SONY, BARCO, NDS, NEC, LG, EDAN, EIZO, ELO, FSN, PANASONIC, MITSUBISHI, OLYMPUS, & WIDE.

About BC Group International
BC Group is a leader in manufacturing, servicing and selling biomedical testing equipment. With dealers across the world, BC Group has achieved international success and continues to grow. Maximize investments with equipment designed to quickly and thoroughly test medical equipment. BC Group upholds their promise to provide quality at all levels of operation and help ensure equipment is safe for patients and medical staff. BC Group is committed to exceeding customer expectations and enhancing customer satisfaction through the continual improvement of our products, services and Quality Management System.