VANCOUVER, B.C. – A new study co-led by BC Cancer researchers has found that the use of Stereotactic Ablative Radiotherapy (SABR) technology may improve survival rates for patients with limited metastatic cancer.
​These findings are the result of the world's first randomized clinical trial of SABR as it relates to cancer that has already spread to other parts of the body.
The study, led at BC Cancer by Dr. Robert Olson, along with an international team of researchers was recently published in The Lancet. SABR technology is a highly precise form of radiotherapy where much higher doses of radiation can be safely delivered to tumours over a shorter time period. The technology features advanced machines with built in CT scans that can sculpt the dose of radiation to tumours from multiple angles while reducing the dose to healthy normal nearby tissue. This both increases cure rates, while reducing the risk of side effects.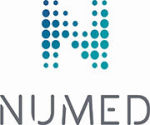 Numed, a well established company in business since 1975 provides a wide range of service options including time & material service, PM only contracts, full service contracts, labor only contracts & system relocation. Call 800 96 Numed for more info.

"What excites me most about this study is the potential survival benefit from Stereotactic Ablative Radiotherapy. These results confirm the need for a larger Phase III trial," says Dr. Robert Olson, radiation oncologist, BC Cancer – Prince George.
It has recently been hypothesized that patients with a small number of additional tumours could be cured of the disease once all growths are killed with radiation, but there was not a lot of evidence to support the claim until now. The SABR-COMET trial aimed to assess the effect of SABR on survival, outcomes, toxicity and quality of life in patients with a controlled primary tumour, and one to five additional tumours.
During the randomized trial, which took place over four years at ten centres worldwide (including all six BC Cancer centres), the patient group who was treated with SABR technology saw an overall improvement in survival. However, there is a possibility of serious side effects, so future research is needed to confirm its efficacy.
Phase III trials are needed to conclusively show an overall survival benefit and to determine the number of metastatic tumours that could benefit from SABR treatment. "A Phase III trial could be paradigm-changing. It could support using ablative therapies in the setting of metastatic disease, to increase survival rates in some patients," says Dr. Olson.
The study was funded by the Ontario Institute for Cancer Research and London Regional Cancer Program Catalyst Grant, with the BC Cancer Foundation launching a fundraising campaign to support the research led by Dr. Olson in Prince George at the end of 2018.