By Simon Harris
This year marks the tenth anniversary of the launch of the first handheld ultrasound scanner, GE Healthcare's Vscan, yet the market has largely failed to live up to expectations.
In 2018, sales of handheld ultrasound accounted for less than 2% of the $6.9 billion global market for ultrasound equipment. The relatively high cost and limited performance of early generation handhelds were limiting factors. Steady product improvements over the years, coupled with fresh innovation from new market entrants, are beginning to unlock the full value of handheld ultrasound, both for experienced and new users alike.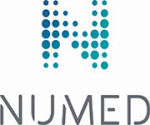 Numed, a well established company in business since 1975 provides a wide range of service options including time & material service, PM only contracts, full service contracts, labor only contracts & system relocation. Call 800 96 Numed for more info.

First wave: Cardiologists and traditional POCUS users
Cardiologists were some of the early adopters of handheld ultrasound, where the devices found a role as initial screening tools in clinics, at the bedside during ward rounds and in the interventional suite. Other early users were emergency medicine physicians, particularly those in emergency medical services, intensivists in critical care units and the military. Subsequently, handheld ultrasound has gained a degree of acceptance in procedural ultrasound, including vascular access and anaesthesia, and more recently MSK specialists have started using it for in-office exams, for intraoperative imaging and in field medicine.
Emergency medicine was the largest market for handheld ultrasound in 2018, worth around $15 million. However, this represented only 10% of the total sales that year of ultrasound systems for use in emergency medicine, with compact and cart-based systems accounting for the lion's share of the market. The same is true for the other point-of-care ultrasound (POCUS) specialties. While handhelds are forecast to gain market share in the coming years, compact systems and, to a lesser extent, cart-based systems are expected to remain the preferred form factors.
Current wave: Office-based specialists
In addition to the expanding use of handheld ultrasound in traditional POCUS markets, demand is being boosted by office-based physicians in various medical specialties, such as urology, gastroenterology and vascular. In-office specialists are using handheld ultrasound for quick exams and for initial screening, typically as an adjunct to the more powerful cart-based systems in their hospital departments.