Louvain-la-Neuve, Milan, Italy, April 26, 2019 – IBA (Ion Beam Applications S.A., EURONEXT), the world's leading provider of proton therapy solutions for the treatment of cancer, will showcase its technology leadership in proton therapy at the 38th Annual European Society for Radiotherapy & Oncology (ESTRO) Meeting and Exhibition being held in Milan from 26-29 April 2019.
Proton therapy is considered one of the most advanced forms of radiation therapy. When investing in a technology that will last for over 30 years, the selection of the right partner is a crucial step in the buying process. Not only is it key to secure the performance of the system, it is also essential to secure the future technology evolution to maximize the return on the investment made in proton therapy.
During the 38th ESTRO, IBA will display the most advanced technologies coming to proton therapy with a focus on motion management, Proton Arc Therapy, and Proton Flash Therapy. These topics will be presented at booth #3500 as well as at the IBA Proton Therapy Conference.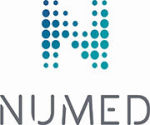 Numed, a well established company in business since 1975 provides a wide range of service options including time & material service, PM only contracts, full service contracts, labor only contracts & system relocation. Call 800 96 Numed for more info.

IBA will also present live demonstrations of myQA® iON patient QA enabling automated dosimetry QA for data-driven proton therapy. This online log based quality assurance solution will significantly reduce the time to perform Patient QA.
IBA Proton Therapy Conference
On Saturday, April 27th, 2019, IBA is hosting a symposium in Milan with presentations from industry experts in proton therapy:
Dr. Peyman Kabolizadeh, MD, PhD, Medical Director at Beaumont Health Proton Therapy in Royal Oak Michigan, USA, will present the latest update on Proton Arc Therapy.
The 1st year experience with the model-based approach for patient selection will be presented by Professor Hans Langendijk from the University Medical Center in Groningen, The Netherlands.
Dr. Costas Koumenis, Professor of Radiation Oncology Perelman School of Medicine, University of Pennsylvania, Philadelphia, Pennsylvania, USA, will describe the set-up and preliminary data from Proton Flash radiotherapy.
Latest news from proton therapy practitioners – Meet the Experts on the IBA Booth
Securing the future in proton therapy
Beaumont Health Proton Therapy Center in Royal Oak, Michigan is a leading research center conducting advanced research in particle physics and radiation therapy. As part of its long-lasting joint R&D program with IBA, Beaumont staff have been pioneers in the development of Proton Arc Therapy. Beaumont will share Its first results using Proton Arc Therapy.