On national "Take Your Child to Work Day," the Cary, N.C. location of Siemens Healthineers has partnered with the American Society of Radiologic Technologists to share the organization's Radcademy program with 100 visiting children, grades four through eight. The eight-hour education session, which includes hands-on activities like an augmented reality t-shirt that teaches anatomy through an interactive app, helps children understand how medical imaging, radiation therapy, and lab diagnostic technologies are used to diagnose and treat patients.
"Radcademy provides a wonderful opportunity for children to get a better understanding of just what mom and dad do at work," says Nanci Wozniak, Vice President, Education & Workforce Solutions, Siemens Healthineers. "The fun and interactive experience teaches our children more about radiology, what Siemens Healthineers does, and how our company positively impacts the world of healthcare."
Students will rotate through nine different sessions throughout the day in the Siemens Healthineers Training Center, allowing them to explore the background, uses, and effects of medical technology while in the presence of actual medical devices such as MRI, CT, nuclear medicine, interventional radiology, ultrasound, x-ray, radiation therapy, and laboratory diagnostic equipment.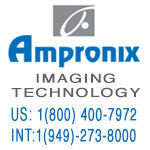 Special-Pricing Available on Medical Displays, Patient Monitors, Recorders, Printers, Media, Ultrasound Machines, and Cameras.This includes Top Brands such as SONY, BARCO, NDS, NEC, LG, EDAN, EIZO, ELO, FSN, PANASONIC, MITSUBISHI, OLYMPUS, & WIDE.

Siemens Healthineers enables healthcare providers worldwide to increase value by empowering them on their journey towards expanding precision medicine, transforming care delivery, improving patient experience and digitalizing healthcare. A leader in medical technology, Siemens Healthineers is constantly innovating its portfolio of products and services in its core areas of diagnostic and therapeutic imaging and in laboratory diagnostics and molecular medicine. Siemens Healthineers is also actively developing its digital health services and enterprise services.