A Stanford-led study found that increasing the participation of older adults in colorectal cancer screening would help prevent more deaths than expanding testing to people in their 40s.
Starting routine colorectal cancer screening at age 45 rather than 50 would decrease U.S. cancer deaths by as much as 11,100 over five years, according to a new study led by researchers at the Stanford University School of Medicine.
The move would also decrease the number of cancer cases nationwide by up to 29,400 over that time period. However, screening a greater number of older and high-risk adults would avert nearly three times as many diagnoses and deaths at a lower cost, the study found.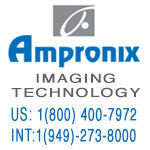 Special-Pricing Available on Medical Displays, Patient Monitors, Recorders, Printers, Media, Ultrasound Machines, and Cameras.This includes Top Brands such as SONY, BARCO, NDS, NEC, LG, EDAN, EIZO, ELO, FSN, PANASONIC, MITSUBISHI, OLYMPUS, & WIDE.

The study models potential effects of a 2018 change to the American Cancer Society's screening guidelines. Following increases in the incidence of colon and rectal cancer among people in their 40s, the society lowered the recommended age for a person at average risk of colorectal cancer to begin screening from 50 to 45. Other groups, including the U.S. Preventive Services Taskforce, are studying whether their screening recommendations should also change.
The shift has concerned some physicians who worry that screening resources may be drawn away from higher-risk populations. Overall, colorectal cancer incidence remains two to 13 times higher among people over the age of 50 than in younger people.
"This is one of the most important changes to guidelines that has occurred in the colorectal cancer screening world recently, and it was very controversial," said Uri Ladabaum, MD, professor of medicine at Stanford. "Our aim was to do a traditional cost-effectiveness analysis, but then also look at the potential tradeoffs and national impact. We wanted to crystalize the qualitative issues into tangible numbers, so people could then have a productive debate about these very issues."
The study found that over the next five years, initiating testing at age 45 could reduce the number of cancer cases by as many as 29,400 and deaths by up to 11,100, at an added societal cost of $10.4 billion. An additional 10.6 million colonoscopies would be required.
By comparison, increasing screening participation to 80 percent of 50- to 75-year-olds would reduce cases by 77,500 and deaths by 31,800 at an added cost of only $3.4 billion, according to the model. The number of additional colonoscopies needed would be 12 million.
A paper describing the work was published online March 28 in Gastroenterology. Ladabaum is the lead author. Robert Schoen, MD, professor of medicine and epidemiology at the University of Pittsburgh, is the senior author.