VALHALLA, N.Y., March 28, 2019 /PRNewswire/ -- (Booth #629) - Fujifilm will be premiering its innovative solutions for medical image generation, management, storage, and analysis, during the Society of American Gastrointestinal and Endoscopic Surgeons 2019 Annual Meeting (SAGES 2019) from April 3-6, 2019 at the Baltimore Convention Center in Baltimore, Maryland. Featured at the event will be FUJIFILM New Development, U.S.A., Inc., an innovative provider of minimally invasive surgical solutions, FUJIFILM Medical Systems U.S.A., Inc., a leading provider of diagnostic imaging, endoscopic imaging and medical informatics solutions, and FUJIFILM SonoSite, Inc., specialists in cutting edge, point-of-care ultrasound. The three Fujifilm business units will showcase the company's various technologies and expertise at SAGES 2019 booth #629.
"Fujifilm is rooted in both innovation and collaboration. Each of our healthcare solutions are known for their trailblazing technologies—from developing the world's first digital x-ray system to pioneering the double balloon endoscopy system," says Stephen Mariano, Vice President and General Manager, FUJIFILM New Development, U.S.A., Inc. "But together, we are even stronger. Recent collaborative advancements in our diverse healthcare portfolios have positioned Fujifilm as one of the only end-to-end solutions providers, delivering the comprehensive technology for success in the operating room."
At the Fujifilm booth, SAGES attendees will experience first-hand Fujifilm's imaging technologies and will have the opportunity to explore Fujifilm's minimally invasive surgical devices, healthcare IT, point-of-care ultrasound, and flexible endoscopic solutions that are designed to provide the surgeon with efficiencies, enhanced observational capabilities, and a better overall surgical experience.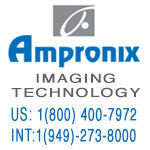 Special-Pricing Available on Medical Displays, Patient Monitors, Recorders, Printers, Media, Ultrasound Machines, and Cameras.This includes Top Brands such as SONY, BARCO, NDS, NEC, LG, EDAN, EIZO, ELO, FSN, PANASONIC, MITSUBISHI, OLYMPUS, & WIDE.

The following products will be on display in the Fujifilm booth #629 at SAGES 2019:
Image Generation:
Minimally Invasive Surgical Solutions—Fujifilm will exhibit its complete range of minimally invasive systems and accessories designed to meet the needs of surgeons across the clinical spectrum. Fujifilm technologies are designed to allow surgeries to be performed with less pain while reducing recovery times and improving outcomes.
Image-Enhanced Endoscopy—ELUXEO®, Fujifilm's next-generation image-enhanced endoscopy solution, provides a less-invasive approach to acquiring key diagnostic imaging and offering therapeutic options leading up to and during medical procedures. Advanced color and light manipulation allows surgeons to achieve advanced visualization.