par
Lisa Chamoff
, Contributing Reporter | December 04, 2018
As 3D printing in healthcare has expanded, the FDA has issued new guidance on the printers, materials and software that can be used to create 3D-printed models of the anatomy for diagnostic and surgical planning uses.
In March, 3D printing software company Materialise became the first company to receive a new FDA clearance for diagnostic use of its 3D printing anatomical model software.
Materialise then launched an FDA-approved certification program, which allows printer manufacturers to have their products tested and validated for use with Materialise's Mimics inPrint software, which converts medical images into the file format needed for 3D printing.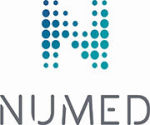 Numed, a well established company in business since 1975 provides a wide range of service options including time & material service, PM only contracts, full service contracts, labor only contracts & system relocation. Call 800 96 Numed for more info.

The certification process involves "what Materialise has developed based on expertise in the market," Todd Pietila, global business development manager for hospital 3D printing at Materialise, told HCB News during an interview at the show. "It's reproducibility testing and geometric accuracy testing, ensuring that the file coming into the printer will be accurately manufactured."
At the 2018 RSNA annual meeting at RSNA, Materialise announced that Stratasys and Ultimaker were the latest 3D printing hardware and materials manufacturers to have had their products certified.
Stratasys's J750/J735, Object30 Prime and Connex 2 500 printers and Ultimaker's 5S printer, as well as certain materials, are on the Materialise list of printers and materials that are suitable for orthopedic, cranio-maxillofacial and cardiovascular anatomical models, along with the Formlabs Form 2 printer.
While the FDA doesn't have oversight when it comes to the practice of medicine, if a hospital is marketing its 3D printing services then they have to use FDA-cleared products.
"Other than just the peace of mind of using a cleared solution, it gives a higher level of trust and makes the decision-making much simpler when hospitals are starting 3D printing," Pietila said. "They don't have to go out and talk to three or four different vendors, buy separate components, try to piece them together, make sure they all work together. It's a pre-vetted system of software, hardware and materials. And it just the reduces the overhead and burden for them."
Michael Gaisford, director of healthcare solutions at Stratasys, said the new verification process is an important step forward for 3D printing in healthcare, which can help facilities perform faster, less invasive procedures, resulting in lower costs and better patient care.
"You want to be ahead of the curve when it comes to the FDA," Gaisford told HCB News. "The hospitals want to see this as well because they're making some pretty critical decisions when it comes to patient care. … Those who are involved in the space are already asking for it."