par
Sean Ruck
, Contributing Editor | January 17, 2014
From the January 2014 issue of HealthCare Business News magazine
Have a new product? Email your press release to pr@dotmed.com. For a chance to be included in the New Product Showcase, include a high resolution shot of the product.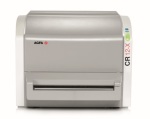 12-X table-top computed radiography digitizer
Agfa HealthCare recently launched the CR 12-X, a table-top computed radiography digitizer. The system has a single slot for 14x17 inch (35 x 43 cm) cassettes. With the CR 12-X, the user can choose to adjust speed and resolution depending on the needs of the exam. Technologists can overwrite the default settings for each exam, depending on the specific speed/quality priorities. Agfa HealthCare's MUSICA software is included in the implementation of CR 12-X, which automatically handles all image processing, independently of body part and dose. The CR 12-X is fully DICOM-compliant to easily integrate with other solution elements.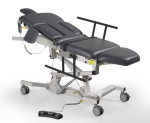 Ultrasound tables
Biodex Medical Systems has introduced a new generation of ultrasound tables that meet the concerns of today's sonographer. The tables have enhanced ergonomics to make the scanning experience more comfortable for both sonographer and patient. These enhancements include:


Fowler positioning, 0-80 degrees, redesigned to accommodate natural body extension and sitting position.



Cardiac drop-down cushion - allows release and return from either side of the table.



Flush-mounted side rails for unencumbered patient access.



Stirrups designed to cup at the heel for added comfort.



An articulating scanning arm board (adjustable from 0 – 130 degrees)