par
Sean Ruck
, Contributing Editor | August 15, 2013
From the August 2013 issue of HealthCare Business News magazine
Although modern computers or the computers most of us are familiar with, have been around for nearly two decades harnessing their power to provide better patient care through PACS, EHR and EMR is a relatively new development. With continual advancements in health IT, health care providers have a learning curve to deal with and they're not alone.
Software and hardware manufacturers are also discovering that more isn't always better when it comes to delivering patient information. Chief among the challenges is how to discern the information a care provider needs from all the other information that systems are delivering to them.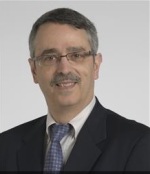 Dr. David Piraino, section head of computers in radiology at the Cleveland Clinic and a member of the SIIM board of directors, took some time out of his busy schedule to speak with DOTmed Business News about the challenges facing today's radiologists and what needs to happen in order to meet patient expectations as well as reimbursement requirements.
An avalanche of information
Apple's intuitive user interface has won many fans for the company. Everything from their PCs to their iPods and iPads manage to provide information quickly and efficiently, without dumping a lot of excess information on users. Health IT should take a lesson from Apple. Manufacturers have admirably provided nearly as many tools as radiologists could ask for, but without an easy way to fine-tune what queries are being returned, they're being buried under too much information and it's hurting their efficiency.
"A radiologist needs to see information pertinent to the situation," says Piraino. "If they're seeing someone with lymphoma for example, there's a follow up every six months to a year. They'll want to see the initial exams and then usually track a couple of nodes."
However, radiologists are likely to also encounter megabytes more. Everything from chest and knee X-rays, to ultrasound images, or whatever else may be part of the patient's records. "What you really want to say is, 'give me similar anatomy with a similar modality, where you're picking the initial scan and maybe a later imaging procedure," says Piraino.