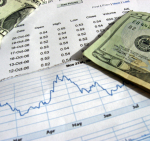 Profits Climb at Philips, Siemens, Despite Worries Over Medical Equipment Business
November 10, 2008
Royal Philips Electronics NV reported that profits climbed by 11 percent for the third quarter 2008, as a result of a one-time gain from the sale of shares it held in another company. However, shares in the Dutch conglomerate fell 3.2 percent to $20.49 (15.27 Euros) in October because of concerns that its medical equipment business would not be protected from the broader economy, which is careening toward a worldwide downturn. This compares with the Dutch stock exchange AEX, which climbed more than 10 percent.

Philips, the world's largest lighting maker, reported net profit of $484 million (357 Euros, up from 331 million Euros) in the same period last year. Sales dropped 2 percent to $877 billion (647 Euros).

The earnings included a one-time gain of $409 million (302 million Euros) from the sales of shares in Taiwan Semiconductor Manufacturing Company, offset by charges of $350 million for settling asbestos claims in the US.

Commenting on the medical equipment business, chief financial officer, Pierre-Jean Sivignon said some health care customers had begun postponing or canceling purchases in the last weeks of the third quarter. "We saw a slowdown, almost a freeze in some product categories in the orders," he said on a conference call with analysts. He said it was "largely a US phenomenon" but the company was preparing for a global downturn.

Analysts said the biggest drop was in the health care division, which performed worse than the market had expected in terms of sales and profit margins. Lighting sales and earnings were also worse than analysts expected.

Margins at Philips' consumer products were improving after it licensed its US television brands to China's Funal Electric Co. Ltd. in April.

Philips said in a statement it would cut costs and invest more in emerging markets to offset the economic downturn.

Despite the stock slide, the company's major units experienced growth in operating profits. Lighting operating profits grew by 3.2 percent to $266 million (196 million Euros); health care grew 4.8 percent to $267 million, (197 million Euros) and consumer products fell 44 percent to $129 million, (95 million Euros) as a result of restructuring charges for the television division.

Siemens Healthcare Revenue Climbs

Siemens experienced sustained growth in the third quarter. Healthcare profits were $415.36 million (326 million Euros) compared to $391 million, (307 million Euros) in the third quarter a year earlier. The company reported that its profit margin was influenced by adjustment effects and integration costs associated with acquisitions in the diagnostics division, including the acquisition of Dade Behring Holdings.

Siemens reported that healthcare revenue rose 10 percent to $3.4 billion, (2.67 billion Euros) including new sales from Dade Behring Holdings in the diagnostics division. The company said that all three divisions of the company contributed to sales growth in the quarter.

Its healthcare sector's largest division, imaging and IT posted a profit of $253.97 (199 million Euros) in this year's third quarter, an 11 percent drop from the year-ago period which was negatively affected by currency effects, Siemens said.

Revenue and orders for imaging and IT were $2 billion, (1.57 billion Euros) and $2.17 (1.7 billion Euros) respectively, in the last quarter. Revenue climbed 3 percent and orders climbed 8 percent, as a result of new MRI and CT equipment offerings.

In other news, GE, Stamford, CT, reported it has completed its acquisition of Vital Signs, Inc., Totowa, NJ., for $860 million. Vital Signs designs, manufactures and markets single-patient use medical products for the anesthesia and respiratory/critical care markets, as well as devices and services for the diagnostic and treatment of obstructive sleep apnea.

Meanwhile, Agfa HealthCare's sales decreased 8.8 percent to $374.3 million in the third quarter of 2008, compared last year, according to Health Imaging.