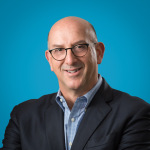 Smarter imaging equipment purchases: Six overlooked components of the total cost of ownership
October 19, 2021
By Rich Fabian

Calculating the total cost of ownership (TCO) for capital equipment means adding obvious costs like the initial purchase price to less obvious ones like the eventual trade-in value. Most hospital purchasing departments calculate TCO relatively narrowly. They tend to stick to a simple formula of the purchase price plus the cost of the service contract over a specified period, usually 3 to 5 years. By focusing on things that are easily counted, they often overlook significant variability that can impact TCO—variability in what the service contract covers, for instance. While TCO is increasingly recognized as the ideal figure for hospitals to use in making purchasing decisions, it remains challenging to calculate fully. With the need to better manage margins in a Covid and post-Covid environment, now is a good time for hospitals to standardize their TCO calculation.

More hospitals and clinics are taking up the challenge of TCO calculations because cost containment is such a prominent focus; understanding the full extent of total ownership costs is a prerequisite for containing them. In sessions at the Radiological Society for North America conference and in the pages of imaging publications, resources are being presented to help hospitals become more analytical about their purchasing decisions around capital equipment, including portable capital equipment. For example, one study conducted by Alpha Source tracked a nationwide installed base of specific ultrasound equipment in order to establish the range of service costs associated with the equipment. One of the goals was to identify the financial basis for selecting the following alternatives: (1) comprehensive service contracts; (2) service and repairs billed hourly; or (3) reliance on in-house biomed resources to meet servicing needs.

Ultimately, the study found that the average total annual spend across all medical equipment was $9,800 per year—but that the upper end of the range was over 5 times (5X) that amount. Almost 25 percent of hospitals were found to have spent 50 percent more than the average cost of a service contract—and 10 percent of hospitals had spent twice the average annual price of a service contract—by opting for hourly billable service (T&M) and parts. Business intelligence like this makes a concrete and convincing case for the benefits of TCO calculation, which is standard in other industries. In the automotive business, for instance, the average cost of repair at 150,000 miles is collected and compared across brands. While that kind of comparison is not yet available for medical equipment, hospitals are trying to get it as part of the competitive bidding process. The same inquiries could be posed to third-party service providers to learn more about their charges to service different manufacturers' equipment.

Service is only one piece of the overall TCO. Here are five other less obvious categories of soft costs associated with the TCO of imaging equipment:

1. Training and education
How closely a vendor partners with a hospital after delivering the imaging equipment can make a significant difference to the TCO. Users need to be trained to develop the necessary expertise, and if the vendor does not offer a robust educational program, the hospital will be absorbing those costs itself. Equipment is more valuable if its users have a high level of operational confidence. Further savings can be realized if those users can also do some light service troubleshooting with it on their own.

What should this level of training entail? It must be multi-channel, including onsite and online modules, in order to promote understanding through in-person communication and provide access to the information any time it is needed. The best vendors in this area have invested in training portals that feature how-to videos; application and use case advice; webinars and workshops for introducing new techniques; and other formats including static reference tools for answering users' questions that build their confidence with the equipment. Such resources can be calculated as a major value-add for the hospital, and one that reduces the TCO.

2. Upgradability
This is a relatively recent consideration within the TCO, as the more traditional forms of imaging technologies did not require (or permit) software upgrades. To take a contemporary example, today's portable ultrasound equipment often comes with flexible platforms and software feature sets that can be updated and upgraded remotely. This ability obviously helps a hospital avoid a host of other soft costs by decreasing the length of time associated with offsite repairs.

Along with the obvious benefits, purchasers interested in remote upgrade capabilities must also take into consideration the security angle: how will the vendor help the hospital or clinic protect data during an upgrade? Hospitals need to find vendor partners who have invested in the essential architecture and measures necessary to deliver upgrades without increasing the hospital's vulnerability to data breaches.

3. Downtime and redundancy
Equipment failure, equipment downtime, and the downstream costs associated with each are hard to predict but significant in terms of TCO. Getting replacement equipment quickly, or even having loaner equipment on site, is one way to prevent the damage resulting from disruptions to patient care, canceled appointments and postponed procedures, and delays in care. (These delays can also increase a patient's length of stay (LOS) or even the LOS for an entire cohort of patients, which can in turn affect performance metrics and lead to penalties for the hospital.) In terms of the ultrasound example, equipment failure can lead to a substitution of an imaging modality that is both more expensive and uses more radiation. Less quantifiable but no less significant is the burden placed on staff when equipment fails or is unavailable.

What can purchasers do to reduce the uncertainties and harms related to equipment failure and downtime? Ideally, the vendor would have a loaner program or rapid equipment replacement process in place. Choosing a vendor with a strong track record in this area, as well as the reach and infrastructure to ensure 24-hour loaner turnaround, could eliminate most of these costs and concerns.

4. Interchangeability of components
As component interchangeability rises, equipment TCO falls. For a consumer example, take the case of chargers: some work across phones and computers, some across phones of different generations, and some fit only one specific make of one specific device. Ultrasound equipment manufacturers that design expensive, high use components like probes to work across equipment in the same generation can create real savings for the hospital. If those vendors manufacture probes to work across upgraded equipment models it can save the hospital even more.

5. Trade-in prospects
The total cost of ownership might seem to stop when the equipment is no longer being used by the hospital. Including in the TCO calculation the trade-in value of the equipment gives a more accurate financial picture.

The comparison with the automobile industry is again helpful here: a manufacturer's reputation for quality and longevity translates directly into a car's higher trade-in value—and a poor reputation will do the reverse. The same logic holds true for ultrasound equipment, making the brand reputation a non-negligible factor in terms of eventual trade-in or resale. That reputation, and the longitudinal data that supports it, should be a part of the purchase decision at the outset.

A final thought
While COVID 19 has been hard on hospital margins, it has also been very stressful for healthcare providers. Paperwork and red-tape electronic health record requirements have only increased their workload and stress. So, while it does not fit neatly into a TCO calculation for diagnostic imaging equipment, it is important to factor in whether the manufacturer has software available to enhance workflow by reducing administrative burden, improving documentation and revenue capture, and enabling automatic quality assurance and credentialing. Portable ultrasound machines have made the process of care (diagnosis/treatment) more efficient, but until the release of software solutions for workflow management, such as FUJIFILM SonoSite's Synchronicity, documentation of ultrasound exams had not kept up with the need to have better integration with electronic health records and computer/reporting systems and programs.

In summary, the more information the decision-maker has, the more intelligent the business or purchasing decision will be. TCO can be calculated by estimating the costs for these five areas and adding them to the better-known categories of service and warranties can help hospitals get as close to it when it matters. And, as the delivery of healthcare becomes even more, "electronic," availability of compatible software to standardize reports should be added to the "TCO Checklist," as well.

About the author: Rich Fabian is the president and COO of FUJIFILM SonoSite, Inc.