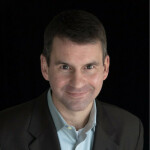 Engaging patients where they are during COVID-19
May 11, 2021
By John Talaga

Facing tighter federal rules for price transparency, significant year over year revenue losses across most metrics, and patient populations dealing with their own precarious finances, hospitals and health systems must find ways to clarify costs and engage patients throughout the payment process. Never have personalized payment solutions been so critical.

Even before the pandemic, patients' inability to pay was leading greater numbers of them to delay or forgo necessary care—a trend that was driving up healthcare spending as a whole while also depriving provider organizations of much-needed revenue. COVID-19 has driven that healthcare affordability gap even wider. How can providers possibly improve collectability in this environment—without alienating patients or scaring them away from necessary care?

Some organizations are treating this moment as an opportunity to refine and expand their efforts around pre-service collection.

Building on existing strengths
Many patients have come to expect automatic payment plan offers after a major medical procedure or service. The most effective of these platforms draw on real-time patient data via provider integrations, patient interactions, and external data to personalize the payment plan installment amount and duration to the patient's specific financial status (within limits set by the hospital); the patients decide which option—and which form of payment—is right for them. Some of these platforms will also automatically roll up new charges into the ongoing plan chosen by the patient rather than asking the patient to start the process over for every care event. Patient-centric features like these have helped providers minimize administrative time, avoid turning patients over to collections, and reduce bad debt.

Provider organizations are now applying the same principles to the pre-service segment.

The right time for pre-service
Too often today, patients have no sense of their financial obligation going into a procedure. Clarifying the out-of-pocket costs patients should expect—taking into account their insurance status and where they are with their deductible—is a distant but important aim of the government regulations that went into effect January 1 of this year. Yet many providers have been honing these pre-service estimates on their own, well aware that preparing patients for their financial liability improves trust and collectability.

Still, even as pre-service estimates get more reliable, patients are simply not used to paying for healthcare in advance. Without new and extensive training, asking scheduling and pre-registration staff to take on this responsibility may end up angering patients and frustrating the staff themselves.

Instead, providers should empower patients by extending automated affordable options, like payment plans, to pre-service estimates. Building on the same strengths that have made self-activation of automated payment plans so widespread, providers can tailor pre-service installments to meet patients where they are—and adjust as needed to changing financial circumstances, additional procedures, and any applicable relief funding.

The most effective platforms for pre-service collection will:

● Gather the most recent, relevant data to understand patients' capacity to pay,
● Personalize their payment plan offers to fit patients' budgets,
● Extend these affordable options to the patient via text or email (or, if preferred, in real-time in person or over the phone), and
● Adjust automatically after insurers submit their portion of the cost

Enhancing engagement when patients need it most
Fully informing and engaging patients around their health and wellbeing has long been associated with better health outcomes, and more recent studies have shown that the same holds for patients' financial experience. Pre-service estimates and payment plans can enhance patient satisfaction by removing the sting of a surprise bill and giving the patient some control over the payment process. As described above, the most sophisticated platforms can also flag patients for whom payment will simply be infeasible, thus enabling the provider organization to reach out and work with them directly to provide compassionate relief.

This type of responsiveness can be implemented on a broader scale via rules-based payment plan solutions, which allow the provider organization to set the limits of the plan terms and amounts and then offer different patients tailored options within those limits. Adjustable automated systems are especially useful in unexpected situations like the one brought on by COVID-19, as the rules can be temporarily lowered to ease the financial burden on patients, then restored when it makes sense to do so.

Working together is the new normal
Patient engagement takes on new meaning during a crisis. Provider organizations must meet patients where they are, empower them with accurate information and personalized payment options, and find ways to make necessary care affordable. Doing so now—in a time of great need—lays important groundwork for future collaboration as we all navigate our way out of this pandemic.

About the author: John Talaga is the executive vice president for healthcare at Flywire.