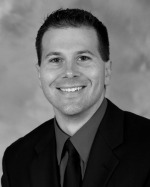 Balancing precision and cost in RTLS
January 25, 2021
By Christopher Thompson

Real-time location systems (RTLS) have been an effective tool in the healthcare industry's battle against the COVID-19 pandemic, enabling a variety of use cases that support infection control and streamline operations. RTLS-enabled contact tracing automates the identification, tracking, and reporting of interactions between individuals that have been identified as a carrier of SARS-CoV-2 virus and non-infected individuals. Contact tracing is also used to identify equipment utilized in the treatment of patients diagnosed with COVID-19, enabling hospital staff to ensure that the equipment is properly cleaned between patient use, and aids in the evaluation of risk and risk mitigation actions.

The use of RTLS for asset management extends beyond ensuring that equipment is properly cleaned between patients. It is routinely used in equipment distribution and utilization, driving a more efficient use of critical medical equipment during a time when hospital systems are facing enormous demands. Additional RTLS solutions, such as environmental monitoring, have proven essential with the introduction of COVID-19 vaccines. These sensors ensure that vaccines are stored at required temperatures and send automatic alerts to staff when they are outside of established parameters, reducing product waste and the cost of manual documentation.

Recently, a hospital in California needed to rapidly distribute over 600 doses of the vaccine after its refrigeration failed. Luckily the medical center was able to administer the vaccines within the 12-hour time limit and avoid disposing of its limited resources, but this incident highlights the importance of being able to closely monitor vaccine storage temperatures and receive real-time alerts when temperatures fall out of range.

CenTrak customer Wake Forest Baptist Health commented that RTLS has been a "mission-critical tool" in its response to COVID-19. Prior to COVID-19, the hospital system was able to attribute more than $40 million in quantifiable value to RTLS since its launch. This is a testament to the value RTLS has in daily healthcare operations and its ability to provide critical insights during a health crisis like the one we are facing today.

A flexible approach to RTLS
Healthcare organizations seeking to optimize patient care by leveraging the benefits of an RTLS deployment should focus on balancing the cost and precision of location technologies with the strategic goals of the organization. The foundation to any successful technology implementation is to start with an assessment of the business requirements from internal stakeholders and pair those with the right business tools to meet each need. The business tools in this case are wireless locating technologies.

Radio-frequency (RF) technologies, such as Wi-Fi and Bluetooth low energy (BLE), are both low-cost and ubiquitous, making them an attractive entry point for adding location to technology investments. These wireless technologies also use standard protocols allowing for easy adoption and integration with other IoT devices.

It is important to note that Wi-Fi and BLE signals can pass through physical barriers like walls, floors and ceilings, and often maintain connectivity between devices in adjacent rooms, floors, and buildings. When used for RTLS, this means the devices, patients, or staff members identified in a room could be in a hallway or other location nearby. RF technologies are an excellent choice for fundamental location applications, such as estimating asset location in identified zones and supporting digital wayfinding using smartphones and kiosks. However, if the goal is akin to automating nurse call cancellation based on a staff member's presence in a room, the technology will deliver unreliable results.

When business requirements require greater precision, then the organization should consider investments in certainty-based or clinical-grade locating solutions, which leverage technologies like second generation infrared. These technologies work by segmenting clinical spaces, including patient rooms, bays, beds, nursing stations, and hallways into individual locations for the most accurate and granular information. This level of accuracy makes clinical-grade location solutions the best choice for use cases like workflow automation, nurse call cancellation, hand hygiene monitoring, and advanced security alerts.

Additional RTLS considerations
With thoughtful design and careful implementation, an RTLS system can deliver a robust combination of automation and optimization. This allows the healthcare enterprise to improve patient care and experience, increase staff productivity and satisfaction, reduce waste, and streamline daily operations.

Beyond matching the business requirements with the right technology, it is imperative to choose a technology provider that offers diverse and flexible solutions, which will allow the organization to expand its RTLS investment as business requirements evolve. The most advanced platforms enable facilities to integrate their location data into other key healthcare systems, such as Electronic Health Records (EMR), Computerized Maintenance Management Systems (CMMS), and Edutainment Systems.

In addition to considering a solution provider's hardware and software capabilities, opt for partners that invest in hospital success by measuring clinical and operational outcomes. By managing costs, planning for future requirements, and defining and optimizing key performance indicators (KPIs), more healthcare organizations will be able to take advantage of the benefits of a properly designed RTLS system.

About the author: Christopher Thompson, MSN, RN is the director of clinical consulting at CenTrak, a leading provider of enterprise locating and sensing solutions for the healthcare industry. For more information, visit centrak.com.