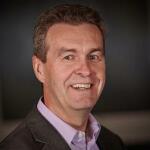 Change up ahead: How medical device manufacturers can prepare for new regulations
November 27, 2020
By Bob Tilling

The deadline for the new EU Medical Device Regulation (EU MDR), which demands identification and traceability on all medical device labels sold on the EU market, has been pushed back to 2021 – but this does not mean that medical device manufacturers should ignore the regulation until then. The stringent new measures will require much more from manufacturers than manual labeling processes and in some cases, a complete overhaul of processes will be needed. Those who are prepared for the new regulation and streamline processes ahead of next year will reap the rewards for future regulatory changes.

The upcoming EU MDR regulation means stricter regulations for labels on medical devices sold and used in the EU – and this new regulation will affect manufacturers of medical devices worldwide. With the widespread business disruption that has dominated a large portion of 2020, the delay of this regulation until 2021 will be welcomed by many – but preparations for the new measures should not be delayed. Medical device manufacturers that currently rely on manual labeling processes will struggle to comply with the new regulations if they do not allow ample time to revamp and streamline processes ahead of the implementation.

Manual labeling is not sufficient for upcoming regulation
The medical device industry has enjoyed more relaxed controls over device identification and traceability, and product lifecycle monitoring and reporting, in comparison with the adjacent pharmaceutical and biotech industries. This, added to the relative size and scale of many of the firms involved, has meant processes such as global labeling management have previously not been viewed as a board-level priority.

Manual label processes are common in medical device manufacturing and are often printed from ERP systems on the factory floor and added to medical devices. Instructions for use (IFU) and other customer-facing materials are managed by separate teams and sometimes even outsourced to design agencies. This siloed approach to labeling will not be robust enough to meet the new EU regulations. The new measures require systematic coordination and uniformity – many manufacturers will need to streamline and automate labeling processes to ensure labeling is consistent, efficient and, more importantly, compliant. Here are four challenges manufacturers must address ahead of the upcoming EU MDR and how enterprise-grade, automated labeling solutions will play a key role.

1. Identification and traceability requirements demand more than manual processes
Incorrect labeling means products do not have the required transparency as they move through the supply chain to the patient – incidents such as the PIP breast implant scandal of 2009/2010 could still wreak havoc. This is what MDR is designed to avoid.

Under MDR, everything from bandages and crutches to digital patient monitoring devices, contraceptive implants, hearing aids and pacemakers will need to carry a unique device identifier (UDI) on all of its labeling, enabling rapid lookup in the event of an issue. Faulty batches of products can be pinpointed and tracked down in the market for targeted remedial action – but this depends on accurate, consistent and reliable labeling.

On top of traceability, the stringent new measures under MDR demand that information is logged in a huge central EU database, EUDAMED – a prerequisite for marketing medical devices in European markets. Products must be correctly labeled with specified safety information and symbols and meet requirements around electronic IFUs. Devising a more defined strategy for enterprise labeling and artwork is critical.

Any change to labeling can threaten the quality and reliability of what is issued, as even simple adjustments can throw out the layout, leave a barcode partially missing or obscure critical wording. So, it is imperative that manufacturers are not still relying on ad-hoc manual processes for ensuring that all ensuing output meets the new regulations consistently and definitively.

2. Under the new regulation, consistency will be key
Clear visibility, control and systematic coordination across everything included on or with their products will be essential if manufacturers want to keep abreast of identification and traceability demands.

In the run-up to MDR compliance, many manufacturers will realize their internal systems are not up to the task of handling the new EU requirements across global operations. Although the responsible teams at these companies know what they have to do, getting the right labels out onto products and packaging is a big challenge when manufacturing and distribution operations span locations in the Far East and U.S., as well as Europe itself.

The only way to ensure consistency and reliability across all channels and markets is to digitize the labeling process and have a single source of labeling 'truth' that all market-facing product information and materials flow from. In other words, one definitive place to update and check everything – which any authorized team can access, anywhere in the world, supported by appropriate controls governing who can do what to and with the content assets.

3. Rome wasn't built in a day – label management overhauls take time
The biggest impact MDR will arguably have on medical device manufacturers relates to the scale of work involved – but many companies will underestimate this and leave projects too late. Dispersed teams and disjointed processes, as well as inevitable duplication between content sources such as translation databases (for instance where these have existed separately for label and IFU creation), make for highly complex scenarios that take time to unravel. And this all needs to be done before improvements can be implemented to streamline and automate processes, such as change management.

If organizations leave MDR preparations until the eleventh hour they will be forced by time pressures to do the minimum required for compliance, even if that is a costly workaround that does not deliver the quality control, compliance confidence or process efficiencies the manufacturer needs – fail to prepare, and prepare to fail!

4. Regulatory changes won't stop at EU MDR
Regulatory disruptions are not a one-off event. MDR will not be the only major global change to come the industry's way, so companies that do not take the time to properly implement change are likely to have to do it all again the next time new requirements are introduced. For example, product serialization on device labeling is likely to become mandatory in the coming years.

For the time being, manufacturers marketing products in Europe only have to provide UDI information to the EUDAMED database but starting from May 2021 unique product identifier codes and detailed product serialization information will have to appear on all product labeling. The 2021 deadline applies for the most safety-sensitive – Class III – devices, followed by Class II in 2023, then Class I items in May 2025. The UDI must appear in plain text on all packaging parts of a product, be machine-readable, and include a wealth of very specific information under two different categories – a Device Identifier (DI) and a Production Identifier (PI). There is a lot to get right in the coming months and years.

Address new regulation now and realize benefits for years to come
The medical devices sector has not previously had to respond to new regulations to both labels and IFUs at the same time, and the new measures will highlight the flaws in existing disparate processes. Organizations need to begin to re-evaluate their manual processes now to ensure a consistent and automated approach before the regulation is implemented.

The new regulation is not just an opportunity for medical device manufacturers to identify organizational inefficiencies and streamline processes, but rather a chance for them to increase transparency, accountability and even brand confidence. Those manufacturers that demonstrate a commitment to compliance and give their customers reassurance will find their products are better received as the desire for greater transparency increases.

About the author: Bob Tilling is the VP of global sales at Kallik.