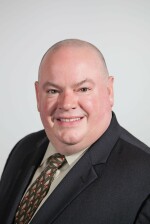 Not an 'if' but a 'when': Emergency preparedness lessons from COVID-19
September 28, 2020
By John Davanzo

Most healthcare facilities have emergency plans in place for crises they themselves or others have experienced. Examples of these events can range from natural disasters to a security breach. But, when COVID-19 began to sweep the globe, many health systems did not have plans in place for defining roles or adjusting supply chains to meet such an unprecedented situation. Many in the scientific community cautioned that a pandemic of this nature was possible (if not likely) in our lifetime, so why were we not better prepared?

We've learned the hard way that pandemics are not an "if," but a "when." No matter where a health system is in managing COVID-19, it is not too soon to examine what policies, procedures, care delivery models, and communication tactics could have been improved during the various stages of the pandemic so far. While many are yearning for a return to "normalcy," the battle against the virus wages on, and its impact on patient care, operations and planning will linger for some time to come. We have an opportunity to reflect and strategically plan for the ebb and flow of this virus and to prepare for future pandemics while memories are fresh.

The pandemic exposes issues facing healthcare organization preparedness
Beyond occasionally running a drill to comply with regulatory requirements, many healthcare organizations struggle to practice and test the efficacy of their emergency management (EM) plans and update accordingly. Given today's high-pressure healthcare environment and competing daily operational priorities, it is easy to understand how the maintenance of these plans might fall lower on the priority list. Unfortunately, this limited practice and reassessment of EM plans contributed to our lack of preparedness and the ability of COVID-19 to quickly overwhelm operations. For example, hospitals and agencies that do not traditionally collaborate needed to lean on each other for a crisis of this magnitude. However, many struggled to identify appropriate community partners at the start of COVID-19, leaving them to scramble for support.

This pandemic taught us that there is no "one size fits all" EM plan – each needs to be tailored to the hospital's specific needs and aligned with evolving operations and priorities. Defining one's "all hazards approach" should become an integrated part of everyday work, and these plans should serve as living guidelines that are proactively and routinely put to the test in different mock-crisis scenarios.

Tips for preparing for the next pandemic
All healthcare organizations need to assess their COVID-19 response – whether it's a hospital that has not been hit hard yet and may not have exercised its plans to the same extent as others, or a hospital that is still managing an active surge, or one that is still recovering from an earlier surge. No matter what your situation reflects, frontline clinicians should be involved in recovery discussions and contribute their unique vantage points. This will not only give C-suite decision makers an understanding of their experience, but also will advance their adoption of new procedures. Tested beyond their limits, clinicians and support staff need to know leadership is dedicated to evaluating gaps and successes to improve operations in the future and to better support and protect frontline workers.

As they are able, organizations should prepare for future outbreaks with these tips in mind:

Make emergency management an active exercise
The pandemic has shown us the importance of vigilant EM planning. When viruses of the past have run their course, EM plans often go back on the shelf and aren't revisited until the next crisis. This is not to say that organizations always need to have incident command readiness. However, aspects of an emergency command structure and communication should be a constant part of daily workflow and the risk of an outbreak should be a consideration in everyday meetings and reports. For example, assuring that incident command roles are assigned daily and distributing a daily briefing, such as an email, will go a long way in promoting readiness. Ultimately, all organizations should move ahead conservatively – watch the data and evaluate what new trends mean, plan out next steps as new information unfolds, and be flexible to scale up or down accordingly.

Increase resource management awareness
Rather than having supply chains fulfill the need at hand, hospitals should activate consistent supply streams, and review inventory so items don't expire or go to waste. In regard to personal protective equipment (PPE), organizations should plan for renewable air-purifying equipment or ways to extend the life of items through UV sterilization. This is preferable to repeatedly dedicating time, fitting, and training to one type of PPE only to have it substituted for another. EM plans should forecast usage based on burn rate and increasing disease cases, as the R0 (transmissibility/probability rate) changes.

Another way to improve resource management is through boosting the technology infrastructure, including robust telehealth and remote work capabilities. These steps will ensure business continuity during a crisis and give clinicians ways to connect with patients at home while reducing the need for live interaction and use of PPE.

Create increased flexibility
The next surge - whether COVID-19 or something new - will come. Flexibility may be the key to future surge response. While options and plans need to be tailored to each institution or site, here are some ideas to consider based on lessons learned:

• Assure a flexible, but robust, communication structure for use during surge events. This structure should be easily embedded in the incident command response once a decision is made to activate a command center, but flexible enough to assure daily use when the command center is closed.

• Develop options to enable a quicker expansion or conversion to support defined patient care spaces and the required staffing. These alternative care areas may include converting or repurposing existing space into temporary critical care areas or using temporary external structures as we have seen during COVID-19. Alternative staffing models also need to be agreed upon to support these possible new care areas.

• Develop plans for rapidly updating staff, including education on new care guidelines and new care area assignments as well as new communication models to ensure staff is aware of PPE guidelines, technology updates and other changes.

• Create room flexibility using carts or rail systems. This can allow for rapid repurposing of rooms to accommodate specific needs.

• Create plans for "clean" and "infectious" corridors to minimize comingling of likely infectious and likely non-infectious patients.

Ultimately, be proactive vs. reactive
The reality is that we have no idea of when the true "end" of the COVID-19 crisis will be. The best response is to be proactive instead of reactive, reflective instead of complacent, and prepare to be more flexible. It is common practice to wait until after a crisis to analyze what worked and what didn't in an "after action" report. However, organizations should consider the idea of "mid-action" reports to continuously review operation structures and pivot accordingly. When we can finally reflect on the hard-fought battle, each phase will be full of lessons learned that will inform a more prepared, strategic path forward, so that healthcare organizations and those that support them are better suited to respond quickly in the face of a crisis.

About the author: John Davanzo is a consulting manager for Philips.