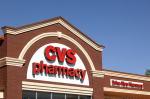 CVS buys Aetna. What does that mean to you and me?
December 06, 2017
Some of us who studied history remember the Standard Oil Company. This was a giant trust owned by the Rockefellers and was the biggest oil company on the planet.

The federal government came in and broke this giant company up into a number of smaller companies including Exxon, Mobil, Chevron, I think Texaco, and maybe a few others around the country.

The same thing happened in the telephone industry when they broke up Bell Telephone, which became New York Telephone, Bell of California, and a bunch of other companies.

This was designed to create competition.

Now you have these companies that are getting bigger and bigger. The big box stores put the small stores on Main Street USA out of business, and now Amazon and the internet is creating competition for the big box stores.

Now we have a pharmacy company buying an insurance company and you can be sure that everybody insured by Aetna will be buying their drugs through CVS Pharmacy.

CVS is a merger of a number of smaller companies.

What does all this mean to us as consumers? Not only consumers of products, but consumers of health care delivery.

Will these giant companies create or remove competition from the equation? Will prices be driven up, or will they be driven down by greater efficiency?

In my mind, the jury is still out but I cannot help but be a little nervous. It is my suspicion that as the companies get bigger, they will be less organized and less nimble. There will be so many layers of management that prices will increase. I hope I am wrong, but that is my prediction.

See you next week.