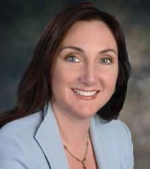 Q&A with Suzanne Richards, CEO of Orange County Global Medical Center
October 08, 2015
by
Sean Ruck
, Contributing Editor
For this month's hospital spotlight installment, HealthCare Business News caught up with Suzanne Richards who celebrated her first year as CEO of Orange County Global Medical Center this past April. Richards discussed her background and provided the latest on what's going on at OCGMC.

HCBN: How did you get involved in health care?
SR: Actually, I decided at a young age that I wanted to be a forensic pathologist — like the television character, Quincy. I went to California State University where I received a Bachelor's of Science in nursing. Later, I received my Master's in Public Health from Loma Linda and my MBA from the University of California's health care executive program.

HCBN: How did you come to be CEO of Orange County Global Medical Center?
SR: I think in part, it was due to the way I approach health care challenges. I learned that people have developed policies that they've continued to follow even if there were better ways to do things. It's more important to figure out if what you're doing is actually best for patients. Being a different type of thinker helped me get the CEO role.

The owner of the hospital I was working for acquired four hospitals in Orange County that were losing money. I was asked to come over and help. I was able to turn things around and I was put at the head of the flagship hospital (OCGMC) in April 2014. When I came on board, we averaged 75 to 80 patients in the daily census. For a 282-bed licensed facility, that just wasn't financially viable. Now, 18 months later, we're at 115 to 120 and the numbers continue to improve.

HCBN: Let's talk about consolidation a little more. It's fairly common across the country in today's health care environment. How active is OCGMC in this area?
SR: We have four hospitals anywhere from five to 10 miles apart. When I got here, to coin a phrase, I knew we had to synergize, not cannibalize. So we determined the key roles for each hospital. For instance, we had two of our hospitals doing spine surgery. Today, if you're doing lower spine, you'll go to our sister hospital. For more complex upper spine, you'll head over to us. We are also expanding our outpatient capabilities, since health plans don't want to direct everything to inpatient treatment. So on the horizon we have a surgery center opening, along with some urgent care and perinatal clinics. We also have the health center for intensive and partial programs for patients, and we're in talks with the county to do even more outpatient work for patient psychiatric care.

HCBN: What attracts staff to Orange County Global Medical Center?
SR: We are actually one of the most complex hospitals in the neighborhood. So we attract the top students that want to come and work here because what they see here they won't see in the average community hospital. We have the trauma and burn units and other high-quality acute care.

HCBN: What kind of challenges does your facility face?
SR: There are a few. Market share is one of the big challenges. We're one of 30 hospitals in Orange County. We are high managed care, so we have to be on top of our contracting with the medical groups, with the latest health plans. Another challenge is to ensure with all the quickly evolving regulations that we stay on top of them as well. We pride ourselves on our level of compliance and meeting the regulations. Then there's the competitiveness to get highly knowledgeable and motivated staff. We have to be very competitive with benefits, salaries and work environments.

HCBN: Are there any recent developments or technology updates you'd like to highlight?
SR: Because we handle trauma and neurology, we're taking one of our floors and putting an acute rehab center in the building. We're also reopening our geropsychiatry ward. For technology, I think one of the coolest updates has been beds we purchased that allow you to speak into them and then they will translate to the language the patient speaks.

HCBN: What do you think will be the big changes to health care in the next decade?
SR: The biggest change, I believe, will be the increase we'll see in microsurgeries. That will also lead to more outpatient work, with just the very ill in hospitals. I'd like to think as people get more educated about their health, they'll be healthier.