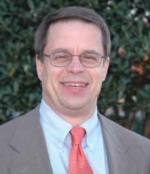 Hospital Spotlight – Q&A with Skip Putnam, CEO of Northside Hospital-Forsyth
July 01, 2015
by
Sean Ruck
, Contributing Editor
Skip Putnam recently spoke with HealthCare Business News about his role at a hospital with a lot of history – even though it has only been in existence for 13 short years.

HCBN: How did you get involved in the health care field?
SP: I worked for Arthur Andersen, the accounting and consulting firm. One area I concentrated on was health care work – non-profit, nursing homes, etc. I spent time in that area and kept working there.

HCBN: How did you come to be CEO of Northside Forsyth?
SP: Northside was a client while working at Arthur Andersen. I came to Northside as a vice president and worked on the acquisition of Baptist North, which was part of the Georgia Baptist health care system. At the time we bought it, it was very small with just 41 beds, three operating rooms and 10 beds in the emergency department.

HCBN: What was the driving force in creating Northside Forsyth?
SP: People with vision for the organization saw a lot of possibility and an underserved community. It was, and remains, one of the fastest growing communities in the U.S. We paid more per bed than any hospital had paid at the time. One of the things that those who questioned this transaction miscalculated was the change happening from inpatient to outpatient care, so the old measures of how you look at health care really changed.

HCBN: Northside Forsyth offers a number of robotic technology options. How did you go about building up your robotic surgery team, and what were the biggest challenges there?
SP: We have da Vinci Surgical System, Magellan and Mako. We have those because what we always do is listen to our physician leaders and community. Between the two groups, we decided to invest in the technology. We specifically recruited for it and also had in-house staff that we trained.

HCBN: What are the biggest challenges facing your facility?
SP: I think the biggest challenge is making sure we're providing the best service possible to our patients. I think one of the things we're always trying to do is to grow with the community. Are we providing the services they need? With our certificate of need and knowing the process, are we planning far enough ahead? As far as planning goes, our planning horizon is currently 10 years out, so we're planning for 2025.

HCBN: Are there any challenges somewhat unique to the patient population
of Georgia?
SP: Georgia, compared to the national average, has more heart disease, cancer and diabetes. So those are all areas on which we're strongly focused.

HCBN: Are there any big projects in the works at Northside Forsyth that you can talk about?
SP: Yes. Recently, we added three more operating rooms to bring our current total up to 18. We'll also be adding 64 more beds in the hospital. This will take about 18 months or so before those beds are in service. We'll be adding several more floors to the hospital while the OR will go into spaces that we have already set for expansion. We'll go up to eight stories — the hospital is currently at five — and we started at three.

HCBN: In your opinion, what is the biggest challenge facing health care?
SP: I think the "biggest challenge" is trying to reduce the cost of health care to the patients while maintaining, or increasing, the quality of care. Efficiency and quality need to stay.

HCBN: How should health care evolve to face those challenges?
SP: I think there are a lot of things there, starting with the evolution to more outpatient care. We've made tremendous strides in reducing the amount of time patients spend in the hospital. I remember my grandmother being in bed for weeks after cataract surgery with pillows around her eyes. For cataract treatment today, you can be driving a day or two later.

We'll need to do a more precise job of determining the appropriate level of care at the right time – helping people navigate through the health care system. I think it's a great time to be in health care. The challenges are great, but I think there's great opportunity to make an impact. And we have the chance to provide real benefits to our patient population.