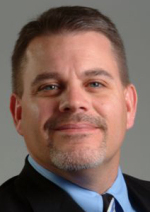 Benefits of outsourced cleaning for critical care facilities
August 01, 2011
By Peter Sheldon

This report originally appeared in the August 2011 issue of DOTmed Business News

With the ever-growing risk of multi-drug resistant organisms, proper surface cleaning and disinfection are becoming more important. Critical care facilities need to implement aseptic cleaning processes that focus on measurable pathogen reduction. Many in-house cleaning staff may not have the right tools or training required to perform proper aseptic cleaning. Hiring a qualified outsourced firm may provide substantial benefits to care centers that want to reduce the impact surfaces have on infection rates for patients, and help decrease the threat of illness to staff and visitors.

The challenge of a hospital environment
The challenge for critical care facilities such as ambulatory surgery centers is to reduce pathogens and soils through a process that is scientifically measurable. Meeting this goal can only be achieved by following the proper aseptic cleaning standards and using the most advanced tools and processes to go beyond surface cleaning to kill and remove organisms.

Introducing a proper hygienic cleaning system can result in benefits that include reduced illness and infection rates among patients and staff. Research also indicates that many organisms may survive on surfaces for an extended period of time. Rather than contribute to the spread of illness-causing germs through cross-contamination caused by improper cleaning, trained hygienic service providers use tools and processes that remove soils and pathogens for effective surface disinfection.

Providing a better environment of care
For administrators at critical care facilities, any change to internal procedures begs the questions "will this save us money?" and "is it better for the patients?" With a properly trained hygienic outsourced cleaning provider, the answer may conveniently be "both."

One benefit of using an outsourced provider is that the cost for specialized EVS training is spread across multiple clients, allowing them to reach a high-level of proficiency without great expense for the facility. Critical care facilities can get a cleaner and healthier facility at a more attractive price as the outsourced provider continues to improve cleaning efficiencies. Using new techniques, the outsourced provider may, for example, be able to clean a restroom in less time using spray-and-vac systems. These advanced processes can deliver efficiency and effectiveness supported by scientifically measurable results. Outsourced providers with the proper systems and training should be able to show a reduction in biological contamination present on surfaces before and immediately after cleaning.

Integrating scientific measurement
Advances in technology make scientific measurement of bio-contaminant levels on surfaces fast and affordable. For example, EVS providers trained in proper hygienic cleaning use devices that can measure the amount of Adenosine Triphosphate (ATP) present on a surface. ATP is a compound found in all organic material. While an ATP device does not directly measure the presence of pathogens, it does indicate the amount of organic material present, which studies have shown to be directly correlated to the presence of illness-causing pathogens. Testing for this substance allows outsourced service providers to show verifiable proof of bio-contaminant reduction from their aseptic cleaning system.

Maintaining high standards
Without proper training, janitorial and medical staff might not be meeting aseptic standards for surface cleaning. A skilled outsourced cleaning provider will use the right equipment including EPA-registered, hospital-grade disinfectants; a strict system of color-coded microfiber technologies for surface cleaning; and multi-filtration HEPA vacuums that improve air quality and filter soil, allergens and pathogens to 0.3 microns.

Additionally, proper hygienic cleaning includes a blend of cleaning processes and effective surface disinfection, with particular attention to high-touch surfaces. Proper protocol standards include special focus on high-touch point cleaning of door handles, light switches, phones and keyboards that are key transmission points for germs.

Just like doctors and nurses at critical care centers follow and stay updated about the latest standards and best practices in their fields, a qualified outsourced cleaning service provider should take a similar stance in regard to following industry standards for hygienic cleaning, such as those published by the Association of periOperative Registered Nurses. Those standards are based on rigorous scientific study of germ and soil reduction related to specific cleaning practices in health care settings, including terminal clean procedures.

Finding the right partner
To locate the most qualified outsourced EVS partner for your facility, look for a service provider whose team is properly certified in environmental services procedures for health care facilities. By following industry aseptic cleaning standards, using advanced cleaning technologies and demonstrating measurable data for surface cleaning, the outsourced provider can be a partner in your efforts to reduce health care-acquired infections, thereby providing faster recovery times for your patients and an improved overall perception for quality of care for your facility.

Peter J. Sheldon Sr., CBSE an expert in the building services contracting industry, brings over 20 years of experience to his position as vice president of operations & development at Coverall Health-Based Cleaning System.